VPN for Saudi Arabia – a super fast and reliable Saudi Arabia VPN service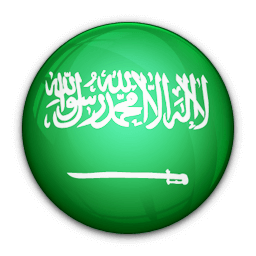 Saudi Arabia is known to be one of the top Internet censors around the world, and using a secure VPN for a private Internet access when living or travelling to Saudi Arabia is absolutely essential.
If you are currently based in the Middle East, whether living there or just visiting, you may be in need of a reliable and fast VPN connection. Le VPN for Saudi Arabia is your solution.
Le VPN in Saudi Arabia provides fast connection speeds for the Middle East, with no limit on traffic and a stable and reliable VPN connection at all times. Le VPN for Saudi Arabia can also secure your connection and protect your online privacy, all by simply connecting to our Le VPN server in Saudi Arabia. Just by changing your IP to a Saudi Arabia IP address you will be able to enjoy all the benefits of a VPN server by Le VPN.
Le VPN Spring Special
Get Le VPN 2-year plan for $69.60 or $2.90/month
Le VPN in other countries:
North American VPN service

Latin American VPN service

European VPN service

VPN in Africa and in the Middle East

Asian VPN Service

VPN for Australia, New Zealand and Oceania