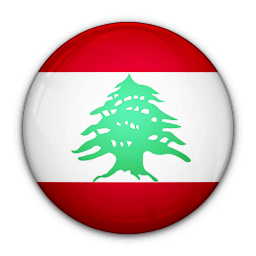 In Lebanon and in countries around the world, Internet users will find that some desirable sites and content are blocked. This could be for any number of reasons, but blocked and censored content is at odds with the reason the Internet was created — to be a hub of readily accessible, freely accessed information. If you live in Lebanon or if you plan to travel there, gain safe and secure access to the Internet by choosing a VPN connection.
How to Connect to a VPN Server in Lebanon
A VPN connection is easy to set up and fast to use. Follow these simply steps:
Choose a Service:
Find a VPN service like Le VPN, and discover just how quickly you can freely explore the Internet. It's inexpensive, and it delivers safe and uncensored browsing ability.
Subscribe:
Le VPN is the best Lebanon VPN service, offering an all-inclusive subscription plan that works effectively in your home country or anywhere in the world.
Add to Your Device:
Install on almost any device running almost any operating system. You'll find that Le VPN is compatible with Windows, Mac, Linux, iPads, iPhones, Androids and others.
Get Online:
Log in and select your country, security protocol and port. Le VPN runs 800 servers spread across the world, ensuring that you can always find a connection that delivers the access you want.
Browse Freely:
Use your VPN connection while living or traveling in Lebanon, and take it with you wherever else you might go. It's that simple.
Safe Browsing, Unrestricted Access
When surfing the web and consuming media in Lebanon, you should use a VPN connections for two reasons. First, a VPN connection in Lebanon keeps you safe while browsing the web. Second, a VPN connection in Lebanon ensures that you enjoy unrestricted access to the sites, applications and media that you want to use.
While Lebanon may not be the most egregious of censors when looking at countries in the Middle East, monitoring still takes place. Some online users in Lebanon have been punished for things that they say and write online, and the country is within its rights to block any content that it deems inappropriate.
Get a VPN Connection Before You Go
Not only would Lebanese citizens enjoy the benefits of a VPN connection, so would visitors to the country. If you're spending any time in Lebanon, get unrestricted and safe access to the Internet while away from home. If there are shows that you enjoy watching or news programs that you depend on, access them without restriction when you obtain the power of a VPN connection.
Imagine enjoying complete freedom and security when making payments online, when shopping and when using social networks in Lebanon. You will be free from snoopers and hackers and other online menaces. Read the news that you want to read, access the networks you want to access, and experience the web the way it was meant to be experienced — free of restrictions and safety concerns.
Trying to access the sites and content that you want only to find restriction or censorship ruins the online experience. Don't get frustrated: Get a VPN connection for Lebanon. It's a fast and easy way to enjoy the Internet the way it was designed to be enjoyed.
Subscribe today and get a secure VPN connection in Lebanon.
Le VPN in other countries:
North American VPN service

Unblock Canadian TV & Network

Privacy & censorship bypass

Safe Poker & Online Gaming (Canada only)

Safe P2P & File-sharing (with Canada servers only)

Latin American VPN service

Unblock Latin American TV & Network

Privacy & censorship bypass

VPN IN ANTIGUA AND BARBUDA

VPN IN THE DOMINICAN REPUBLIC

Unblock European TV & Network

Unblock French TV & Network: unblock TF1, M6, W9 and more

Unblock British TV & Network: unblock BBC iPlayer and more

Unblock German TV and the rest of European TV & network

Privacy & censorship bypass

Safe Poker & Online Gaming (except in France, Russia and the UK)

Safe P2P & File-sharing (with the Czech Republic, Luxembourg and Netherlands servers only)

VPN IN BOSNIA AND HERZEGOVINA

VPN in Africa and in the Middle East

VPN for Australia, New Zealand and Oceania

Unblock Australian TV & Network

Unblock New Zealand TV & Network

Privacy & censorship bypass

VPN IN THE FRENCH POLYNESIA