Looking for the best VPN for Mac? You found it with our Le VPN Mac software!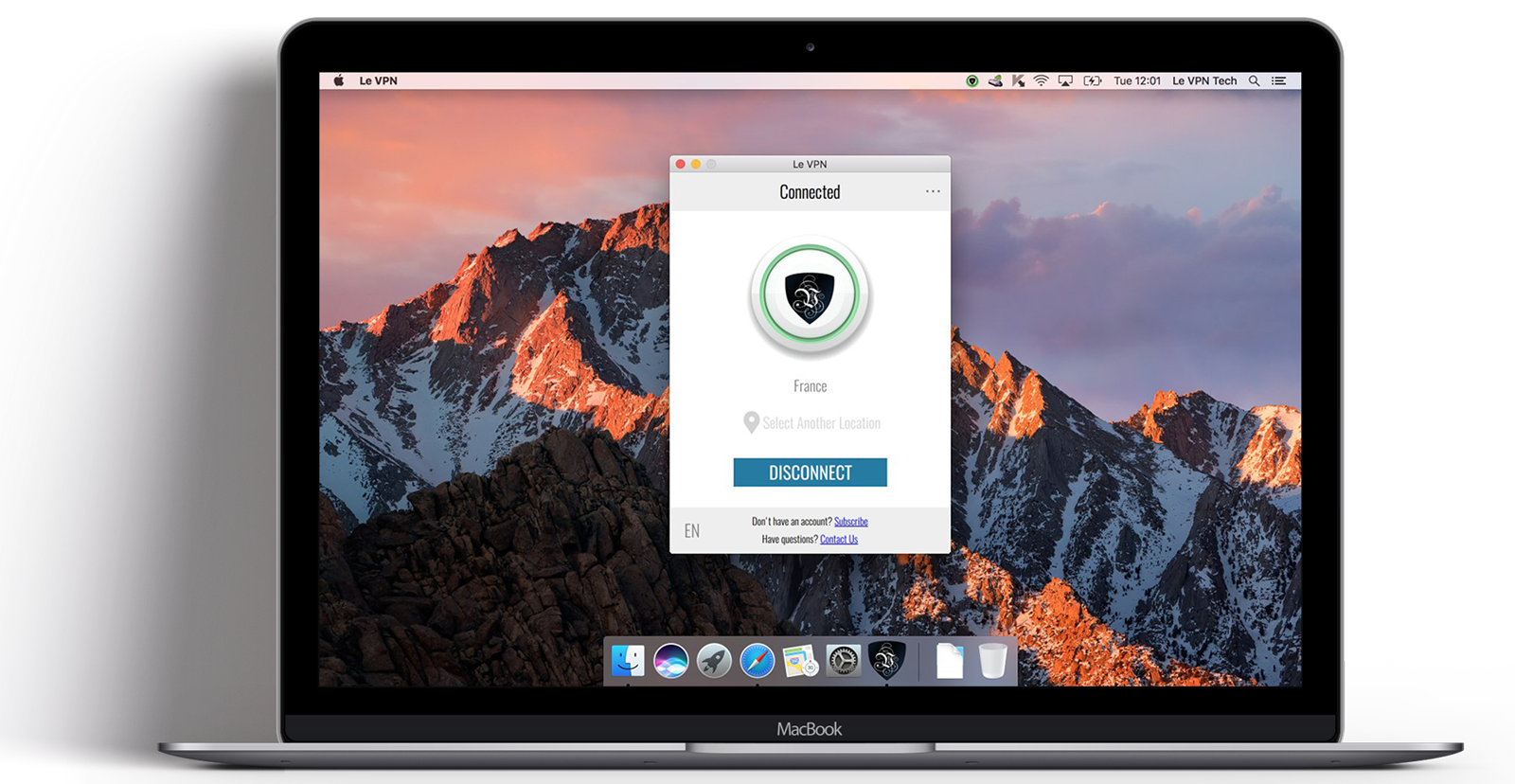 Advanced security for your Internet connection when passing though our encrypted VPN tunnel


 Custom-made and simply the best VPN software for Mac OS X: quick and easy installation


 Fast one-tap connection and VPN server selection in 114 countries


 Easy access to 2 VPN protocols from one place: OpenVPN & L2TP/IPSec


 Stable VPN connection for highly restricted networks, thanks to multiple OpenVPN ports: TCP 80, 443, UDP 53


 Automatic protocol selection and killswitch function


 Unlimited switches between servers and protocols for maximum flexibility


 Access to geographically restricted websites and services through the change of IP address


 Safe P2P, Torrent download and file-sharing


 Available in 5 languages: English, French, Spanish, Italian and Russian.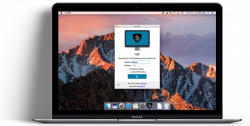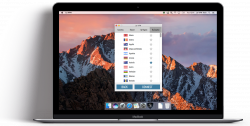 Why do you need a VPN for Mac OS X ?
Your online security is important to you, and you don't want your private personal information to get into the hands of the wrong people.
If you ever buy things on the Internet, your banking and credit card information can be exposed and fall into the hands of unauthorized individuals. To ensure that your information is never compromised, you can make use of an encrypted VPN connection to ensure that no one steals your identity.
You believe that your Internet Service Provider (ISP) shouldn't be able to see what you're doing online.
Because VPNs encrypt all Internet traffic by routing it through various servers, your ISP will be unable to determine exactly what you're doing online. In other words, you're able to browse websites, transfer data and communicate without anyone eavesdropping on your activities.
You want to ensure your digital footprint remains confidential by hiding your IP address.
With your local IP address in hand, a third party will have no trouble pinpointing your location. But by using a VPN, you preserve your anonymity as your IP address is masked as one that is originating in another country.
Your privacy is important to you, and you don't think search engines should retain your Internet searches.
Your IP address can be used to identify you. When you log onto a search engine, what you're looking for is recorded and stored on servers to provide you with better search results based on the documented preferences associated with your IP address. Additionally, search engine hosts can sell that information to advertisers who subsequently target specific ads at you. By making use of a VPN, your IP address is cloaked and advertisers are kept in the dark about the things you're interested in. In other words, your Internet history becomes anonymous, and nobody will know how you're spending your time online.
You use public WiFi to access the Internet.
There's certainly a convenience associated with public WiFi. But these connections can be unsecure, and hackers can gain access to your Mac when you use them, getting their hands on sensitive information — and maybe even your identity. To work around this, simply connect to a VPN prior to moving forward with any online activity.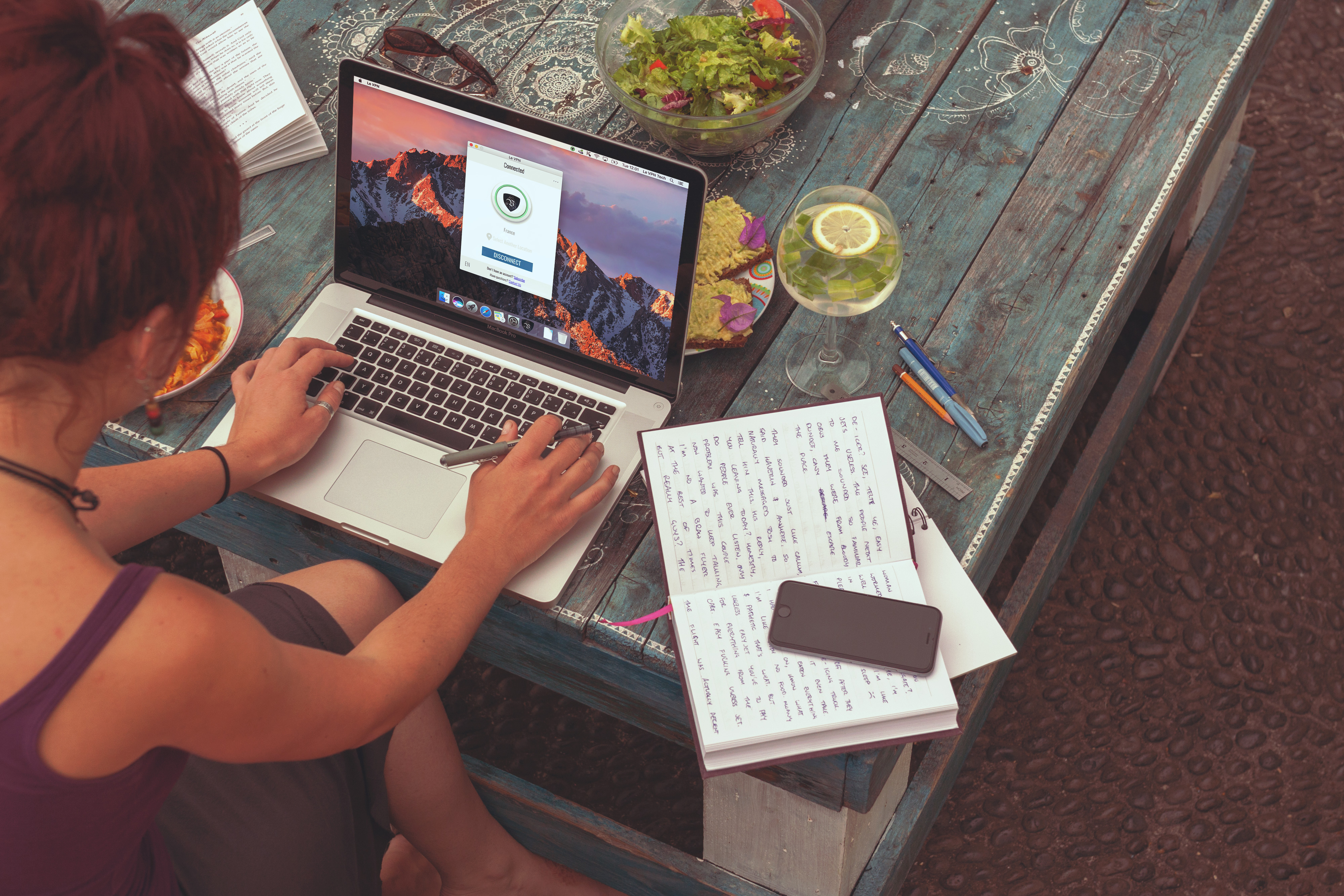 You watch online television and video streaming services.
By using Le VPN's servers, you're able to unblock websites that are censored by the government in the country you're accessing the Internet from. No matter which country you're in, for example, you can appear to be accessing the Internet from the United States, meaning that you can watch American Netflix and Hulu Plus even if they are blocked through regular Web access.
You live or visit a country that strictly censors the Internet and you want to access social media and news sites while there.
While the Internet is a great platform for communicating, learning and sharing ideas, not all governments see it that way. If you live in or are visiting such a country, you can use a VPN to access these restricted sites by appearing to be using the web from a country that doesn't block them.
You want to protect your Skype communications.
Le VPNs servers can also be used to ensure that your Skype communications are encrypted. This way, no third parties are able to intercept your conversations. Instead, they remain private and anonymous, as they should.
You know that you should never compromise on digital security and believe firewalls and antivirus protection are not enough.
These days, more of our sensitive data is stored or transmitted online than ever before. While firewalls and antivirus protection offer layers of security, you can never be too careful. VPNs provide another layer of security that prevents third parties from being able to see the data you're sharing, the conversations you're having or the websites you're browsing.
You use torrent, P2P or other file-sharing sites and wish to remain anonymous.
P2P sites are prohibited in many countries. Because your ISP is tracking your Internet activity, using such sites becomes a huge risk. By accessing a VPN prior to going to a file-sharing site, your ISP will have no idea what you're doing online. This means you can anonymously download the files you want quickly.
Installing Le VPN for Mac OS X is Easy
Are you ready to install Le VPN for your Mac? It only takes a few minutes! Once you sign up for a Le VPN plan, you'll be given credentials to establish an encrypted connection after accessing the client area and downloading the software. You can click here for more detailed installation instructions.
The Benefits of Le VPN for Mac
Once you sign up with Le VPN for Mac, you'll get access to all of our servers in 114 countries, two security protocols, two simultaneous VPN connections on two different devices and operating systems, unlimited traffic and bandwidth, and a stable, high-speed, encrypted connection at all times.
The best part? It's all available in a single, low-cost plan that you can try risk-free for a week. Contact us today to transform your online experience, giving you the peace of mind that comes along with guaranteed privacy.