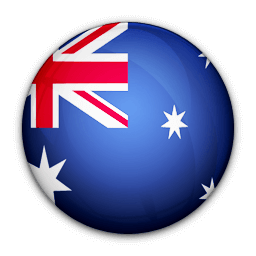 English speakers around the world enjoy the same websites, social media platforms, television shows and other media. But the media available in Australia isn't always available in the United Kingdom, the United States, Canada and other countries.
Luckily, a safe and secure Internet connection from Le VPN can give you the access you've always wanted.
The only way to unlock the full potential of global Internet access is by using a VPN server. Australian customers who use Le VPN to surf the web enjoy the ability to work around geographic restrictions, in addition to enhanced privacy and security. If you're travelling outside the country, our service also gives you the option of using an Australian VPN server to better stay in touch with news and media from back home.
Our service is affordable, easy to use and available around the world. In short, there's no better way to surf the web than by using Le VPN's Australian VPN service. Here's how it works:
How to Connect to a VPN Server in Australia:
Subscribe to a Secure VPN Service From Le VPN:
Le VPN makes it easy with a straightforward, all-inclusive subscription. Le VPN's secure connections are compatible with Windows, Mac, Linux, iPads, iPhones, Androids and other popular devices and operating systems.
Install Le VPN and Log On:
We have 800 servers in 120+ countries. If you find yourself blocked in one location, we'll route your activity through a server where you have unrestricted access.
Select Your Desired Country – Australia, Security Protocol & Port:
Within Le VPN software there are several VPN protocols and port options; we recommend OpenVPN Port 53 by default. In case this port is blocked where you are for one reason or another, you have many options to connect via other Le VPN ports and protocols.
Enjoy Safe, Private Access 24-7:
This is the beauty of one all-inclusive subscription. You can come back again and again via multiple devices to enjoy your favorite Australian websites, TV Shows & other online content through a VPN connection. Le VPN offers 2 simultaneous uses on 2 different devices, unlimited switched between servers, unlimited speed and bandwidth.
Privacy and Security for Australians
Take control over your Internet use and your privacy with a virtual private network (VPN) from Le VPN. More Australians are using VPNs, both in the country and while traveling around the world. In fact, according to market research by the World Internet Project, approximately 20% of Australians surveyed had used a proxy server or similar technology to access the Internet and download files.
On March 26, 2015 a data retention law was passed by the Australian Senate where Australian Internet Service Providers and telecommunications carriers are now required to retain their customer metadata for two years minimum. The Australian Government is able to access this metadata, leaving Australians open to being watched without their knowledge. By using Le VPN, you can avoid having your every move recorded on the Internet and take back your online privacy. Visit this page to learn more about Australia's Data Retention Laws and using Le VPN for your online privacy.
At Le VPN, we have several options for Australians looking for either domestic or international VPNs. At home and abroad, you can get connected instantly to the content you need for just a small monthly fee.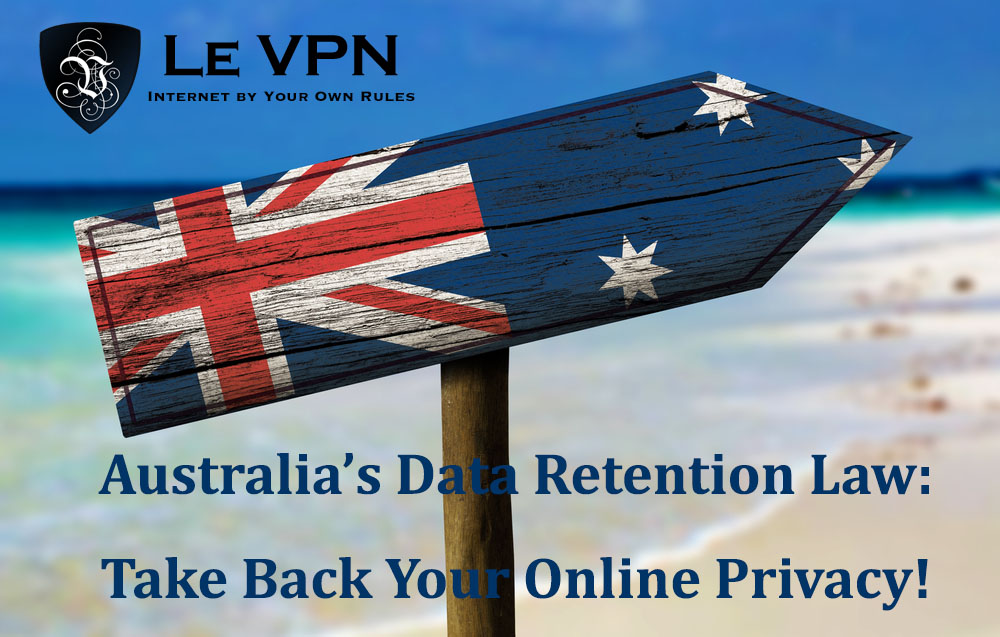 Using a VPN in Australia
So what are the benefits of accessing the Internet through a VPN service? In Australia, using a VPN to surf the net makes sense. If you travel frequently and have to access sensitive information over unsecure networks (such as Wi-Fi in coffee shops or hotels), VPNs give you peace of mind, so you'll know your data will be transmitted securely. VPNs also allow you to access content blocked by a firewall, including social media sites such as Twitter and Facebook. Our Australian VPN service is fast, reliable and easy to use, from Perth to Sydney and everywhere in-between.
Le VPN's Australian servers also offer the best performance and most secure connections for in-country users. However, with a Le VPN account, you can also access any of our 800 servers in 120+ countries to view websites that would otherwise be restricted. Le VPN gives you the freedom to do so from anywhere in Australia. You can also stream the latest tunes on Spotify or Pandora, check out foreign television and more.
Using an Australian VPN Abroad
The other major benefit of a Le VPN account is the ability to watch your favorite Australian TV shows and visit your favorite Australian websites while traveling abroad. If you're out of the country and homesick for programming from ABC, C31, Seven, Nine, Ten or any other Australian channels, catching up with the latest episodes of Neighbours or Home and Away is easy. You'll also never have to miss a cricket or AFL game, no matter where you are in the world. Le VPN is perfect for those who travel outside the country frequently, students spending a year abroad, and anyone else who wants to stay connected with the wider world.
Of course, you don't have to be from the country to use Le VPN's Australian VPN service. Aussie-philes from anywhere can use our proxy servers to bypass censorship in their home country, view restricted content, and even virtually reside in Australia for any given reason. As a Le VPN member, you have the choice of which server you want to access the web from, giving you a true home away from home over the Internet.
Get Connected With Le VPN
As much as we like to think of the Internet as a global resource, the reality is that residents in each country experience it differently. Every day, more people realize the importance of protecting their privacy and bypassing geo-blocked websites using a VPN.
Le VPN offers affordable, reliable, secure and fast Australian VPN services for individuals within the country and around the world. Getting started is easy and connecting is instantaneous — pricing begins at just $4.95 USD per month with a yearly membership. Aside from our Australian VPN service, you'll also get access to our American, British, Canadian and other servers around the world. Learn more about what Le VPN can do for you by signing up today.
Le VPN in other countries:
North American VPN service

Unblock Canadian TV & Network

Privacy & censorship bypass

Safe Poker & Online Gaming (Canada only)

Safe P2P & File-sharing (with Canada servers only)

Latin American VPN service

Unblock Latin American TV & Network

Privacy & censorship bypass

Unblock European TV & Network

Unblock French TV & Network: unblock TF1, M6, W9 and more

Unblock British TV & Network: unblock BBC iPlayer and more

Unblock German TV and the rest of European TV & network

Privacy & censorship bypass

Safe Poker & Online Gaming (except in France, Russia and the UK)

Safe P2P & File-sharing (with the Czech Republic, Luxembourg and Netherlands servers only)

VPN IN BOSNIA AND HERZEGOVINA

VPN in Africa and in the Middle East

VPN for Australia, New Zealand and Oceania

Unblock Australian TV & Network

Unblock New Zealand TV & Network

Privacy & censorship bypass

VPN IN THE FRENCH POLYNESIA