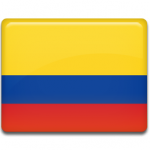 In recent years, Colombia has become one of the top three countries in Latin America in terms of providing Internet access to its population. While there have been some significant improvements made to the country's Internet infrastructure as part of that expansion, there have also been growing concerns inside the country over online data privacy.
While the concerns about data privacy occur naturally in countries where Internet access is growing, there is also a growing trend among Colombian Internet users to stream online video services like Netflix and YouTube. Since some of the top online video streaming services are not accessible in Colombia, VPNs can help interested citizens get connected to the web-based services they want to consume safely and quickly.
How to Connect to a VPN Server in Colombia:
1. SIGN UP FOR A SUBSCRIPTION TO LE VPN:
Secure VPN connections from Le VPN are compatible with several different devices and operating systems, including tablets, laptops, mobile phones and more. Need to connect to Colombian IPs while traveling abroad? With Le VPN, you can stream the content you want on Windows, Mac or Linux computers or smart devices.
No matter what device you love to use, we have the countries, protocols and ports you need to stay connected and secure your privacy.
2. INSTALL LE VPN, THEN LOG ON:
In addition to providing VPN service to Colombia and nearly all of Central America, we also operate about 800 servers spread across 114 countries. You don't have to worry if you find yourself blocked getting connected to one location — we'll just route your activity through another server where you have unrestricted access.
3. MAKE COLOMBIA YOUR DESIRED COUNTRY, AND THEN SELECT SECURITY PROTOCOL & PORT:
Le VPN software is built with several VPN protocols and port options. By default, Le VPN will recommend OpenVPN Port 53. In the event that port is blocked, you have five other options to connect via other Le VPN ports and protocols. If one port doesn't work, the easiest solution is to always try another.
4. GET SAFE AND PRIVATE 24-7 ACCESS:
With Le VPN, you can enjoy your favorite TV shows, websites and other content hosted in Colombia through a VPN connection. Le VPN is an industry leader, offering two simultaneous uses on two different devices. You'll also benefit from unlimited switches between servers, unlimited bandwidth and data transfer.
What Makes Le VPN the Best VPN Provider for Colombia?
While rapid growth in Internet access across Colombia has had positive effects on the economy, there is still some room for development. Like many countries still developing their Internet networks, there are some concerns that publishing certain information online can have negative effects on Columbia's livelihood.
Because of these concerns, many Colombians find VPNs to be beneficial to tourists and citizens alike:
There's no limit to connection speeds and no cap on data transfer.
There's more than one connection available at the same time, so you can stream video on your smart device and get work done on a laptop.
All leading operating systems are available, plus an app for iPhones and iPads.
VPN servers come with military-grade encryption and are available in 114 countries.
You can access content not available in Colombia.
High speed SmartDNS and HybridVPN options are included to make streaming a breeze – get access to TV programming from channels like ClaroVideo from anywhere in the world!
Ready to sign up for our subscription plan? Get instant access to the online content you want in Colombia today!
Le VPN in other countries:
Unblock Canadian TV & Network
Unblock US TV & Network
Unblock Netflix USA or Canada
Privacy & censorship bypass
Safe Poker & Online Gaming (Canada only)
Unblock VOIP & Skype
Safe P2P & File-sharing (with Canada servers only)

Unblock Australian TV & Network
Unblock New Zealand TV & Network
Privacy & censorship bypass
Unblock VOIP & Skype