Le VPN for New Zealand – a speedy and dependable New Zealand VPN service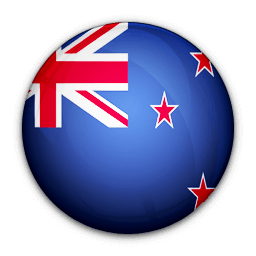 If you are living in New Zealand, or perhaps just staying there as a backpacker or traveller, you might be in need of a fast and reliable VPN service. Our New Zealand VPN server might be just what you are looking for.
Le VPN in New Zealand provides an ultra fast connection speed, no limits on traffic and a reliable and stable VPN connection at all times. If you're concerned about security, especially if you're having to connect to unsecured wifi networks, then Le VPN will allow you to secure your internet connection at all times. By connecting to a New Zealand IP address through Le VPN you can be sure that your net connection is safe and secure.
Unblock New Zealand websites with Le VPN in New Zealand
Are you based outside of New Zealand but still want to access websites that are only available from within the country? Le VPN for New Zealand allows you to easily unblock any sites that are regionally restricted. Some New Zealand media websites impose a geographical restriction on viewing their online content. Others restrict access to their content and services to users from outside of New Zealand by implementing geo-location technology. With a New Zealand VPN service by Le VPN you can easily bypass these regional restrictions and allowing you to watch New Zealand TV from abroad as well as any media sites that are restricted.
Bypass internet censorship with a New Zealand VPN service
If you are based anywhere that has restricted Internet access, whether it's the workplace, school library or just heavily controlled Internet access then Le VPN for New Zealand can help you. By simply connecting to our New Zealand VPN server, you are bypassing all these restrictions and accessing the complete freedom of the Internet. With Le VPN New Zealand, you can easily unblock social media sites that are blocked, such as Facebook, Twitter, Google+ or YouTube. Use a New Zealand VPN connection to bypass all censorship and to enjoy true Internet freedom!
VIRTUALLY LIVE IN NEW ZEALAND FROM ANYWHERE IN THE WORLD WITH A NEW ZEALAND IP
For anyone who lives in New Zealand but occasionally travels abroad you might find that it is difficult to access certain websites, including online banking, TV streaming sites or just any site that is regionally restricted. Le VPN can offer you many advantages, including the ability to 'virtually live' in New Zealand and access all the content that usually restricted outside the country. These websites impose geographical limitations as a means of security or simply licensing issues preventing access from anywhere else. Simply connect to Le VPN and by choosing a New Zealand IP, you can easily access all online content from wherever you are in the world.
Le VPN protocols available for New Zealand VPN service: OpenVPN, PPTP and L2TP
Le VPN offers all three of the major security protocols for Le VPN New Zealand servers: Open VPN, PPTP and L2TP over IPSec. When connecting to our New Zealand VPN, you may choose any of these protocols and change them at your convenience, as Le VPN offers unlimited switches between servers and protocols. To learn more about each protocol please view the dedicated protocol pages:
Get a New Zealand VPN included with the Le VPN Premium package!
Getting a New Zealand VPN is very easy, as Le VPN New Zealand, along with VPNs for 113 other countries, is already a part of Le VPN Premium package.
Le VPN Premium offers change of IP to addresses in 114 countries: Australia, Austria, Belgium, Brazil, Bulgaria, Canada, Chile, Costa Rica, Croatia, the Czech Republic, the Emirates, Estonia, Finland, France, Germany, Hungary, Iceland, India, Indonesia, Ireland, the Isle of Man, Israel, Italy, Japan, Kazakhstan, Latvia, Lithuania, Luxembourg, Malaysia, Moldova, the Netherlands, New Zealand, Norway, Panama, Poland, Portugal, Romania, Russia, Saudi Arabia, Singapore, South Africa, Spain, Sweden, Switzerland, Thailand, Turkey, Ukraine, the United Kingdom, the United States and Vietnam.
The Le VPN Premium offer also includes three security protocols: Open VPN, PPTP and L2TP over IPSec; unlimited traffic; unlimited switches between servers; and a simultaneous connection from two different devices!
Buy Le VPN now, available from $4.95 per month, and enjoy your Internet freedom with 100% security!
Le VPN in other countries:
North American VPN service

Unblock Canadian TV & Network

Privacy & censorship bypass

Safe Poker & Online Gaming (Canada only)

Safe P2P & File-sharing (with Canada servers only)

Latin American VPN service

Unblock Latin American TV & Network

Privacy & censorship bypass

VPN IN ANTIGUA AND BARBUDA

VPN IN THE DOMINICAN REPUBLIC

Unblock European TV & Network

Unblock French TV & Network: unblock TF1, M6, W9 and more

Unblock British TV & Network: unblock BBC iPlayer and more

Unblock German TV and the rest of European TV & network

Privacy & censorship bypass

Safe Poker & Online Gaming (except in France, Russia and the UK)

Safe P2P & File-sharing (with the Czech Republic, Luxembourg and Netherlands servers only)

VPN IN BOSNIA AND HERZEGOVINA

VPN in Africa and in the Middle East

VPN for Australia, New Zealand and Oceania

Unblock Australian TV & Network

Unblock New Zealand TV & Network

Privacy & censorship bypass

VPN IN THE FRENCH POLYNESIA