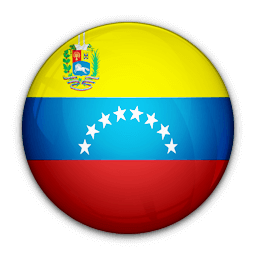 Countries with few Internet users don't always offer the safest connections. Many sites aren't available in these developing countries either, creating a frustrating online experience. A VPN connection offers a safe and secure connection that provides access to the sites and content that you desire. VPN connections perform in Venezuela and in other countries around the world.
How to Connect to a VPN Server in Venezuela
If you're having online access issues, a VPN connection provides a fast solution. Here's how it works:
CHOOSE A SERVICE:
Le VPN is your best Venezuela VPN option, delivering fast and inexpensive access to restricted, censored or blocked sites, and keeping you safe while browsing.
SUBSCRIBE:
When you choose Le VPN, you get an all-inclusive subscription plan that provides unlimited access from Venezuela and locations around the world.
INSTALL:
Regardless of your device or operating system, you'll find compatibility with Le VPN. A Le VPN connection works with Mac, Windows, Linux, Androids, iPads, iPhones and more.
LOG ON:
When you encounter restricted sites or content, or when you want to ensure you're online safety, simply log into your VPN connection.
SELECT YOUR COUNTRY, SECURITY PROTOCOL AND PORT:
With 800-plus servers in more than 114 countries, Le VPN can offer a proxy IP address that delivers the type of connectivity you need.
ROAM THE INTERNET FREELY:
Sites otherwise unavailable or restricted in Venezuela are no longer a problem. Use your VPN connection while living in or visiting Venezuela as well as other locations worldwide.
APPROVE YOURSELF FOR CONNECTIVITY
Venezuela is a country that is relatively censorship free when it comes to Internet browsing. Perhaps that's because Venezuela includes a relatively low number of Internet users: When compared to industrialized nations like the United States, Japan, South Korea, Canada and others, the number of web users in Venezuela is paltry.
This is a problem for those few Internet users who want to access media from developed countries. See, most sites, programs and applications use geo-location to serve content. They approve areas where it's deemed safe to serve this content, and they add approved countries to a list. If your country is on the approved list, you get access.
But Venezuela isn't on many approved lists because of its few Internet users. What should you do if you're living or traveling in Venezuela and you want to watch BBC News or American Netflix? Get a VPN connection.
A VPN connection in Venezuela will grant you access to these programs and content by providing a proxy IP address that makes it appear as if you're connecting from somewhere else. Not only do you gain access to the content that you want to consume, you do so safely and without fear of surveillance or hacking. A VPN connection is also a safe and secure method for surfing the Internet and consuming content.
SAFE AND SECURE ACCESS IN GROWING COUNTRIES
If you're among Venezuela's growing number of Internet users or if you're traveling through this South American country, use a VPN connection to enjoy safe and unrestricted access to the Internet. Many Internet users don't realize they have options when it comes to blocked or censored content. Choose Le VPN for a VPN connection, and discover the possibilities.
Subscribe today and get a secure VPN connection in Venezuela.
Le VPN in other countries:
North American VPN service

Unblock Canadian TV & Network

Privacy & censorship bypass

Safe Poker & Online Gaming (Canada only)

Safe P2P & File-sharing (with Canada servers only)

Latin American VPN service

Unblock Latin American TV & Network

Privacy & censorship bypass

VPN IN ANTIGUA AND BARBUDA

VPN IN THE DOMINICAN REPUBLIC

Unblock European TV & Network

Unblock French TV & Network: unblock TF1, M6, W9 and more

Unblock British TV & Network: unblock BBC iPlayer and more

Unblock German TV and the rest of European TV & network

Privacy & censorship bypass

Safe Poker & Online Gaming (except in France, Russia and the UK)

Safe P2P & File-sharing (with the Czech Republic, Luxembourg and Netherlands servers only)

VPN IN BOSNIA AND HERZEGOVINA

VPN in Africa and in the Middle East

VPN for Australia, New Zealand and Oceania

Unblock Australian TV & Network

Unblock New Zealand TV & Network

Privacy & censorship bypass

VPN IN THE FRENCH POLYNESIA