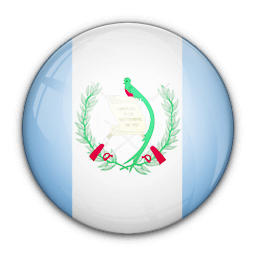 Whether you're in Guatemala or other countries around the globe, VPNs can ensure unblocked and unrestricted access to the Internet. Even in areas where government censorship is active, a VPN connection provides a safe and secure online experience, as well as the ability to visit sites and consume content that may not be widely available in your location.
How to Connect to a VPN Server in Guatemala
The VPN connection that you need for safe and unrestricted access in Guatemala is fast and easy to obtain. Just take the following steps:
FIND A SERVICE AND SUBSCRIBE:
At Le VPN, you can get a fast and inexpensive VPN connection that features a simple, all-inclusive subscription plan. You enjoy unlimited access through the best Guatemala VPN service.
INSTALL AND LOG ON:
Le VPN is compatible with almost any device and almost any operating system, including Mac, Windows, Linux, iPhones, iPads, Androids and more. Simply log on when you experience restricted web access, or when you want added safety and security while online.
SELECT YOUR COUNTRY, SECURITY PROTOCOL AND PORT:
To ensure that you always have the Internet connectivity that you want, Le VPN operates 800-plus servers in 120+ countries.
DISCOVER THE ONLINE POSSIBILITIES:
Take advantage of your VPN connection for safe and unrestricting browsing in Guatemala or countries around the globe. Le VPN's all-inclusive subscription means that you have unlimited use to connection from any location.
ONLINE ACCESS IN INACCESSIBLE AREAS
Guatemala is known for its natural beauty, not for accessible and dependable Internet connections. If you live in Guatemala or will be traveling there soon, consider a VPN connection that will provide safe and secure access to the Internet. It also offers unrestricted access to sites and media that may not be available in this Central American country.
While Guatemala's constitution grants free speech, constitutional amendments have given the government power to censor content both online and in print. That means that media you can access around the world may not be available to Guatemalans.
Cyber attacks can also be an issue. Use an unprotected Internet connection, and you may find that your personal information is at risk. And then there's the issue that users around the world face — censorship by firewalls at work or at school.
A SOLUTION FOR RESTRICTED ACCESS
A VPN connection alleviates each of these issues. When you choose a VPN connection, you gain access to the information, sites and content that you want. You can also count on the anonymity and security of your personal information. If you're at school or at work and you find that a certain site or service is blocked, simply log in using your VPN connection and you'll enjoy instant access to the Internet — free and unfettered, just as it was meant to be.
Pay bills and conduct online shopping without worrying about your information. Watch the full version of American Netflix and use other programs without limitation. Go where you want to go online and enjoy the Internet the way you want to enjoy it. A VPN makes all of this possible. Subscribe today and get a secure VPN connection in Guatemala.
Le VPN in other countries:
North American VPN service

Unblock Canadian TV & Network

Privacy & censorship bypass

Safe Poker & Online Gaming (Canada only)

Safe P2P & File-sharing (with Canada servers only)

Latin American VPN service

Unblock Latin American TV & Network

Privacy & censorship bypass

Unblock European TV & Network

Unblock French TV & Network: unblock TF1, M6, W9 and more

Unblock British TV & Network: unblock BBC iPlayer and more

Unblock German TV and the rest of European TV & network

Privacy & censorship bypass

Safe Poker & Online Gaming (except in France, Russia and the UK)

Safe P2P & File-sharing (with the Czech Republic, Luxembourg and Netherlands servers only)

VPN IN BOSNIA AND HERZEGOVINA

VPN in Africa and in the Middle East

VPN for Australia, New Zealand and Oceania

Unblock Australian TV & Network

Unblock New Zealand TV & Network

Privacy & censorship bypass

VPN IN THE FRENCH POLYNESIA