A Quick Guide to VPN Protocols
Le V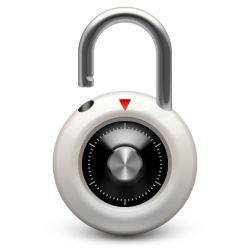 PN subscribers have the option of choosing from several different VPN protocol to further customize their experience for the right combination of performance and security in any application. Broadly speaking, a VPN protocol refers to the way it moves data from one point to another. This affects the speed of the connection and the level of security users have.
The differences in VPN protocols affect how well the connection is suited to a specific task. Wondering what VPN protocol you need? Here's an overview of the options available through Le VPN:
OpenVPN
PPTP
L2TP over IPSec
HybridVPN

Point-to-point tunneling protocol, or PPTP, is the most commonly used type of VPN protocol. PPTP effectively creates a private tunnel for sending data to and from a computer or mobile device. Devices are authenticated using a password, which means no additional hardware is required. On its own, PPTP does not provide any data encryption or additional security measures. PPTP connections are also easy for Internet service providers to block. However, there are benefits to using a PPTP VPN —they are the easiest protocol to set up and operate, and they can deliver consistent performance and reliable speed.
Layer 2 Tunneling Protocol (L2TP) over Internet Protocol Security (IPSEC) works in a similar manner to PPTP but delivers additional confidentiality and data integrity thanks to a multi-authentication process. Like PPTP, L2TP over IPSEC can be set up easily on any Apple, Windows or Android device. Because of the additional security features it contains, performance using an L2TP over IPSEC VPN protocol can be slower when transferring a high volume of information.
As the name implies, OpenVPN is an open source VPN protocol that uses a Secure Socket Layer (SSL) to create an authenticated, encrypted connection to the Internet. While establishing an OpenVPN connection can be difficult for non-technical users, Le VPN makes it easy with our software. Overall, the OpenVPN protocol offers one of the best combinations of performance and security, and it can be used to easily bypass firewalls and ISP restrictions.
Le VPN is part of a new generation of service providers to offer a HybridVPN combining both an SSL-level VPN connection and a SmartDNS proxy. A SmartDNS proxy is an optional service that simplifies the process by which a user can access geographically restricted content. As a result, users get the security, reliability and privacy of a VPN, with the ease of use and freedom of a Smart DNS. You'll also enjoy exceptional speed and reliability when streaming media or viewing video- or graphic-heavy websites.
Sign Up For Le VPN Today
All Le VPN customers enjoy the ability to switch between protocols whenever their browsing habits require it — and it only takes a few minutes when you use our software. Need to bank online or send a secure email to a colleague? Choose OpenVPN or L2TP over IPSEC. Want to catch the latest episode of your favorite foreign TV show? Switch to a HybridVPN. Discover the freedom of Le VPN by subscribing today!