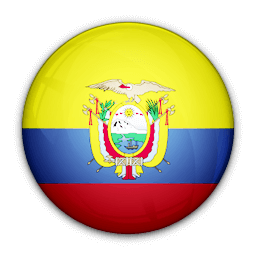 While living and traveling in Ecuador or while spending time in countries around the world, you'll enjoy unrestricted and secure access to the Internet when you use a VPN connection. A VPN connection allows you to consume the media and browse sites that you want without fear of censorship or surveillance. It's how the Internet was designed to be used.
How to Connect to a VPN Server in Ecuador
If you need the safe, secure and unrestricted access provided a VPN connection, follow these steps:
FIND A SERVICE AND GET AN ALL-INCLUSIVE SUBSCRIPTION:
Services like Le VPN give you a fast, secure and inexpensive connection to the unrestricted Internet, whether you're in Ecuador of or countries around the world. Sign up for the simple subscription plan offered through Le VPN and use your connection as often as you like while spending time in Ecuador or other countries.
INSTALL AND LOG ON:
Your VPN connection is compatible with Mac, Windows, iPhones, iPads, Linux, Androids and other devices and operating systems, and logging in will immediately deliver access to blocked or censored content.
SELECT YOUR COUNTRY, SECURITY PROTOCOL AND PORT:
To ensure that you enjoy the access you want from almost any location, Le VPN operated more than 800 servers in more than 120+ countries.
ENJOY FREE BROWSING:
Kick back and enjoy your safe, secure and unrestricted online access, whether you're living or traveling in Ecuador or other countries around the globe.
STRONG SAFE CONNECTION IN DEVELOPING COUNTRIES
Visiting Ecuador can be a thrill. But if you're planning to surf the net, a trip can be frustrating. Sites and content may be blocked or unavailable, information is not always safe and there's always the possibility of government surveillance and censorship.
A VPN connection is designed to help you avoid each of these issues. First and foremost, a VPN connection delivers safe browsing and content consumption. You will be anonymous while using one: No one will be able to trace your location or monitor your activity.
You'll also be able to access the sites, content and programs that you want to see and watch. While many sites provide access based on a users location, a VPN connection provides access to a variety of proxy IP addresses — just choose a location where the media you want to access is available, and you'll be given a proxy IP located in that country. Netflix, Hulu, professional sports viewing apps and much more will all be at your fingertips when you have the protection and power of a VPN connection.
SITES AND CONTENT FROM AROUND THE GLOBE
The number of VPN users in Ecuador is on the rise. That's because Internet users in this country have discovered that they can watch the news from the United Kingdom or enjoy media from the United States that they wouldn't be able to view without a VPN connection. Visitors to Ecuador also choose to use a VPN connection, because it provides safe and easy access to the sites and media that you use while at home.
Subscribe today and get a secure VPN connection in Ecuador.
Le VPN in other countries:
North American VPN service

Unblock Canadian TV & Network

Privacy & censorship bypass

Safe Poker & Online Gaming (Canada only)

Safe P2P & File-sharing (with Canada servers only)

Latin American VPN service

Unblock Latin American TV & Network

Privacy & censorship bypass

Unblock European TV & Network

Unblock French TV & Network: unblock TF1, M6, W9 and more

Unblock British TV & Network: unblock BBC iPlayer and more

Unblock German TV and the rest of European TV & network

Privacy & censorship bypass

Safe Poker & Online Gaming (except in France, Russia and the UK)

Safe P2P & File-sharing (with the Czech Republic, Luxembourg and Netherlands servers only)

VPN IN BOSNIA AND HERZEGOVINA

VPN in Africa and in the Middle East

VPN for Australia, New Zealand and Oceania

Unblock Australian TV & Network

Unblock New Zealand TV & Network

Privacy & censorship bypass

VPN IN THE FRENCH POLYNESIA