Le VPN Helps You Increase Your Online Security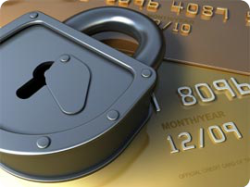 With Le VPN, your online security is improved in different ways. Your Internet connection is encrypted with a top-secret level cipher which protects you from hackers and eavesdroppers trying to listen in or obtain sensitive information.
Though the Internet is a public network, VPNs allow computers to connect privately over it. That's because your computer is hidden behind our numerous VPN servers, and no one is able to infiltrate the connection because of it. The majority of malicious external influences, such as hackers or virus network attacks, are repelled by our servers. In other words, our VPN servers provide an impenetrable extra layer of digital security that ensures your online actions are never compromised.
VPNs Make Sure Only You Can Access Your Computer
When you are connected to Le VPN, no one can access your computer without passing through our protected servers, which are fortified with numerous safeguards to keep unauthorized users out. We understand the importance of creating and maintaining a formidable and secure network, and we have engineered our servers accordingly.
If you access public WiFi from an airport, a hotel or a mall, someone can easily eavesdrop on your digital conversations, data transmissions and web browsing. VPNs prevent that gamble, ensuring that you're the only person able to access your computer — no one else can penetrate your connection. What's more, the data sent over a VPN is heavily encrypted, meaning that even if someone were to intercept it, that person would be unable to make any sense of it.
Maintaining Digital Anonymity Whenever You Want
Le VPN reduces your online fingerprints by replacing your routing information allowing you to stay anonymous whenever you want. Our trusted DNS servers keep your queries secret so that no one can keep an eye on your web surfing history.
And that's important, because no matter what you're doing on the Internet, there's always someone who is looking. Whether it's your Internet Service Provider monitoring your usage or a Web host tracking your IP address and physical location, your actions are monitored. Reliable and trustworthy VPNs like Le VPN prevent this from occurring, allowing you to enjoy your privacy and digital anonymity while reinforcing your online security. That is not always the case with free VPN providers and we strongly advise thinking twice before turning to a free VPN.
Le VPN helps prevent others from collecting private data about your interests, whereabouts and other activities while also ensuring your online security is never compromised. Contact us today for more information!