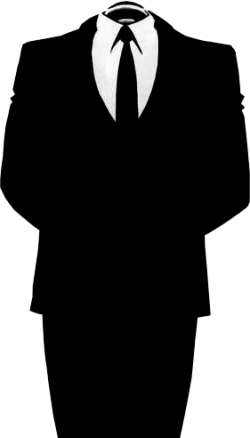 In today's digital world, our privacy is something that seems to erode every day. Our lives are increasingly documented on the Internet, and our digital footprints can provide explicit documentation of everything we're doing online, so masking our IP address is essential. These records are more or less permanent.
Luckily, innovative technological solutions have emerged to help you protect your privacy. Enter Virtual Private Network (VPN) solutions, technology that enables you to mask your IP address to ensure your online activity remains anonymous. When using a VPN to mask your IP address, your Internet traffic is routed through servers that are located overseas. This means that anyone who would be monitoring your activity would not be able to figure out who you are or where you are located.
Just as the firewall protects the data on your computer and within your network, a VPN protects the Internet connection so that the data that travels between a user's computer and point of destination is secure. VPNs ensure that data is encrypted and traveling down secure pathways, so no one but you and those you communicate with will know what you're doing online. While VPNs can't protect things like public comments made online, IP addresses cannot be documented. This means they can keep a user's online footprint a secret.
Additionally, by using a VPN to mask your IP address, you can access websites that are only available in a certain country. For example, it's no secret that the Chinese government puts serious restrictions on websites that can be viewed inside its borders. However, if an individual is traveling to China and makes use of a VPN prior to arriving there, that person has the choice to appear to be browsing the Internet from another country like the United States. In such a situation, the individual would be able to access a plethora of websites that others in that country simply could not. With VPN technology, the traveler won't miss out on television programs, sporting events and news reports coming from his or her home country despite the fact that China blocks the websites that host that content.
At Le VPN, our solutions include IP addresses from 120+ different countries that empower you to change your own IP address with ease. Users can quickly toggle between countries to ensure that government agencies and employers are unable to detect your online activity. With Le VPN, you can protect your digital anonymity and leverage a VPN to change your IP address.
Curious about your current IP address? Click here to see it.
NEW SEASON, NEW SALE!
Save 70% on a 2-year plan
SERVERS IN 100+ LOCATIONS