Bypassing a Proxy or Firewall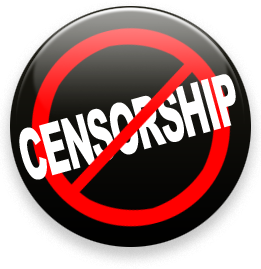 A VPN provides an additional measure of privacy when you're accessing the Internet over a public or unsecured Wi-Fi connection by allowing you to bypass network proxy servers. While many organizations use proxy servers to manage data more effectively, restrict access to dangerous sites and improve Internet performance, they can end up posing a security risk and being used for malicious purposes. Aside from the implications of government or private censorship, proxy servers can also be configured to redirect web traffic to malicious sites. For example, a hacked proxy can potentially send an unsuspecting user to a fake banking site that phishes for their credit card credentials.
What a VPN Does
A VPN can be used to bypass a proxy server and prevent your computer from being directed to a site it doesn't want to visit. This provides an additional measure of security for anyone using a public Wi-Fi or any other unfamiliar network. With Le VPN, you can not only bypass a proxy server, but you'll also gain additional peace of mind by knowing that your data is fully encrypted to the highest standards on the market today. Even if you do get routed through a proxy, your data will be unrecognizable and unusable to hackers.
Proxy Servers vs. Firewalls
Firewalls are another network security device similar to proxies but with a few functional differences. Both are used to limit access to websites and block programs. While a proxy redirects web traffic, a firewall stops it completely. For this reason, firewalls can be effective at preventing users from visiting dangerous websites or potentially compromising security.
Firewalls are also used to block access to sites such as Facebook and to impose geographic restrictions on certain content, such as limiting access to American Netflix to people currently browsing outside of the U.S. While organizations have different reasons imposing these restrictions, they represent a serious limitation for users who simply want to visit the sites they know and love.
How to Bypass a Firewall With a VPN
One of the most popular uses of a VPN is to bypass geographic or organization-specific firewalls. Want to check your Facebook messages at work? A VPN lets you do that. Want to keep up with the latest episodes of your favorite shows while traveling outside the country? A VPN lets you surf without restrictions from anywhere in the world.
To learn more or get started, sign up for Le VPN today!