Freedom
Unblock Facebook, Youtube, Twitter and other sites blocked in countries with strict censorship. Access geographically limited resources and enjoy your Internet freedom.
Security
Protect your Internet connection in public WiFi spots, hotels, airport lounges, etc. You can be assured that your Internet connection and all data transfer are always secure no matter what.
Confidentiality
Stop all information collection by your Internet provider, as well as any monitoring of your connection by your network administrator. Keep your online activities private and anonymous.
Online Medias

With a personal VPN, you can bypass restrictions and watch your favorite TV shows – wherever you are.

Change your IP address to an IP of one of 120+ different countries offered. That means you can be in France and watch American TV online, listen to Pandora, or watch digital content on YouTube or other similar services. Our SmartDNS service, which is included in all plans, allows you to enjoy your favorite online media content – whether a live sporting event, movie or a new TV series – at ultra-fast speeds! You can view this fast-streaming content on whichever device you prefer, including your mobile, game console and smart TV.

So go ahead – start enjoying your favorite online media and television from anywhere in the world with a personal VPN!

Anonymity & Privacy

The app helps you to remain anonymous and protects your Internet privacy. You can hide behind numerous IPs based in 120+ different countries and enjoy private browsing.

With an anonymous IP, your real IP will be replaced with our server's IP address, making it almost impossible to detect your real IP, geolocation, Internet service provider and other private information. Moreover, our advanced security techniques with government-level encryption will protect your Internet connection from prying eyes.

No one will be able to listen to or control your Internet traffic, no matter what type of connection you are using and what you are doing (online poker, gaming, streaming, browsing, using Skype, P2P, etc.). Subscribe now and increase your Online Privacy!

Advanced Security

Every time you connect to Internet, especially through less secure channels like 3G and open WiFi sources, you are running the serious risk of compromising your connection (being hacked or listened to), especially if you love online shopping. Such cases are more and more numerous, as open WiFi sources are becoming more available and tempting.

Using a personal VPN is a great way to connect with total security and a calm mind from anywhere you wish, even from a public hotspot. We offer five types of security protocols depending on your devices: Open VPN, IpSec, IKEv2, PPTP and L2TP/IPSec. In addition, our app protects the client's connection with X.509 certificates (for OpenVPN authentication) and AES-256 algorithm, encrypting all traffic to Top Secret level security standards (the same as used by U.S. government).

Secure your Internet connection with a military-strong protection! Subscribe now!

Virtual Geolocation

The app hides your real IP address and changes your geolocation information as you wish! With just one click you, can change your IP address to the one in any of 120+ available countries. By connecting to one of our servers you can make everyone believe that you are based in the country of your choice!

This feature is especially interesting for those based in countries with strict Internet censorship, as it allows clients to unblock Facebook, YouTube, Twitter, Instagram, and other social media websites which are often blocked in those countries. By using an IP address of a censorship-free country such as UK, Canada or France, you can bypass all of the censorship limitations of your country and enjoy your Internet freedom for a few dollars per month! Learn more about our plans and pricing!
Best Offer
12 months
$4.95/mo
Save 50%
$59.40 every 12 months
6 months
$7.50/mo
Save 25%
$44.99 every 6 months
SERVERS IN 120+ COUNTRIES
7-Day MoneyBack Guarantee
A Virtual Private Network is a technology that allows one to establish a 100% secure Internet connection through an encrypted virtual tunnel. Once you connect to the app, all of your Internet traffic goes through an isolated tunnel with a military-strong encryption and your real IP changes to one of our servers.
Use of virtual private networks allows you to change & hide your IP address, bypass online proxy, unblock censored websites, enhance your online privacy and surf the Internet anonymously.
Le VPN is one of the best VPN services on the market, and our apps guarantee 100% online protection and anonymous Internet browsing with just one click! Simply select a server in one of 120+ different countries and your IP address will be automatically replaced with an anonymous IP address of the country you've selected. The app installation is very simple and takes minutes. Subscribe now and start enjoying the Internet by Your Own Rules!
"Incredible good performance especially from the guys in the troubleshooting department. Have responded quickly to my problems. A++++++ rating."
JP Baele
"Simple to use and gives UK and other expats access to TV in their home country, both live, or via catch-up services."
Andrew Heap
"I have been using Le VPN and its predecessor for years. The system is super stable and reliable. But more importantly the customer service is exemplary."
Russel Couch
What others are saying?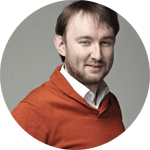 "I'm a scientist and I travel a lot, mostly in Europe and Asia. I need access to the content, which is often and unexpectedly limited in some countries. Over the past three years Levpn is only option to continue normal work wherever I am. Thank you guys."
Sergey V., Scientific Director at the consulting company Braincraft LLC, Russia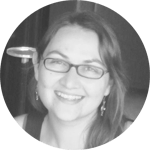 "Using Le VPN enables me to unblock and enjoy web content from websites of countries I once lived in, wether it is to watch american series or a french documentary for instance. Besides it speeds my internet connection and protect my identity, I couldn't ask for more."
Morgane V., Accor Group, French expat in Indonesia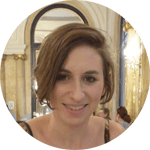 "As I live abroad, I rely on Le VPN to access my favourite UK TV show, as well as for a secure internet connection. A fantastic service, both reliable and good value."
Lauren F., insurance industry, UK expat in Argentina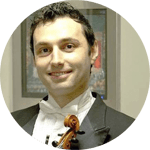 "I have used Le VPN for over a year to watch my favourite American TV shows in Argentina. It is very easy to use, safe and reliable. Totally recommended!!"
Jorge Rafael C., Violinist at Teatro Colón, Argentina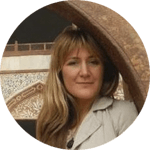 "I'm very often traveling for my work between countries and continents, working from coworking spaces. VPN reliable and efficient technology is letting me to keep use of all resources and networks I m used to in spite any local limitations."
Elena P., Consultant in fashion and design, Russian expat in the US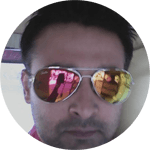 "Been using for 2 days for Spotify and videos online, Liking it … no, LOVING IT! Awesome speed, 15 second server connection and so easy to use!!!!"
Ameer A., Currys / PC World, Pakistan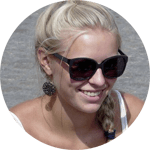 "Watching the replays of my favorite show on ABC thanks to Le VPN and simply loving it! Don't need to wait until my show comes to France, Le VPN unblocks it all! Thank you!"
Julie P., Sciences Po, France
Our Servers Network in 120+ countries
Hide your IP by connecting to one of our servers in 120+ countries. Simply select a server in U.S., UK, Canada, France, Germany, Australia, Chile or any other country and protect your Internet connection with just one click! Discover all the available countries by clicking on the map.
Change your IP address to an anonymous IP of the country you've selected and enjoy your online privacy while navigating securely with a military-strong encryption.
Our personal VPN service provides you with the Internet by Your Own Rules: Full security, anonymity, unrestricted web navigation and virtual geolocation.
Subscribe Today!
Get Le VPN from $4.95 per month with a 7-Day Money-Back Guarantee and
Enjoy the Internet by Your Own Rules!