Earn up to US$23.76 at once, and up to US$47.76 per client per year for recurrent payments!  A flat 40% commission rate for new sign-ups and all renewals!
Get rewarded for your efforts to spread the word about Le VPN service!
Our affiliate software tracks all your referrals and calculates your earnings for each client sign-up you send our way today, but also each time when they renew the subscription.
Our recurrent payment system applied to all our clients allows you to bring us each client only once, but get paid commission also for your client's renewals!
We offer a 40% commission rate not only on the new clients you bring, but also on all their renewals! Our commission scheme in one glance:
Your Payout for a New Sign-up
Your Recurrent Revenue
Your 1-Year Revenue per Client
$3.98
$3.98 Monthly
$47.76 per Year
$18
$18 Semiannually
$35.99 per Year
$23.76
$23.76 Annually
$23.76 per Year
Why choose Le VPN?

 Trustworthy VPN provider, protecting thousands of clients in Europe, US and all over the world since 2010.


 First class VPN software developed in partnership with SparkLabs' Viscosity included in Le VPN offer.


 SmartDNS & HybridVPN service for online video streaming included in Le VPN offer.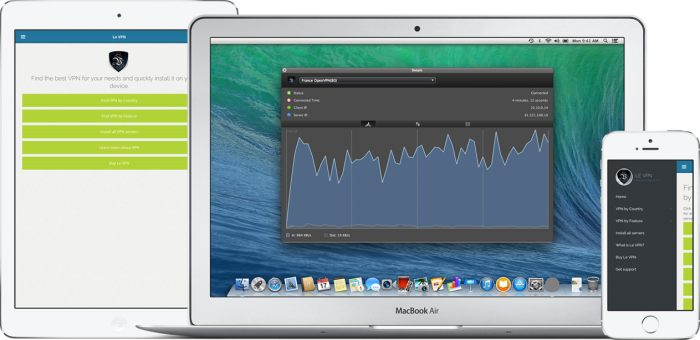 Extensive and growing network of 400+ VPN servers with IPs in 114 countries.


Multi-Protocol support: OpenVPN, L2TP over IPSec and PPTP.


 Easy to use and free iOS Le VPN app for iPhone, iPad or iPod touch.


 Simultaneous use on two different devices.


 High speed VPN connection & unlimited bandwidth.


 Compatibility with multiple devices: VPN for Mac, Windows, iPhones, iPads, Androids etc.


 Fast and responsible Support Team, assisting clients in 3 languages.


 100% money-back guarantee for 7 days.
Our High Conversion Rate means More Revenue for You!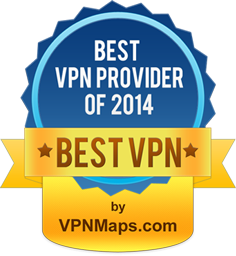 Le VPN has one of the best VPN offers on the market due to its extensive high-class infrastructure in 114 countries, to the high quality of its VPN connection, and to the level of its customer service.
Le VPN has been named the Best VPN Provider of the Year 2014 by VPNMaps.com, and is proud to be getting Best VPN awards for two years in a row. Learn what our clients are saying about their experience with Le VPN and decide for yourself.
Our website in five languages (English, French, Spanish, Italian and Russian) has a very low bounce rate and generates among the highest conversion rates in the industry. For you as an affiliate marketer this means that the clients you send our way are more likely to sign up for our VPN services and to convert into sales revenue for you and for us!
How does it work?
It is very simple! We've streamlined our entire affiliate process to ensure that it is easy to use, while the tracking system is extremely accurate. It works as follows:
Visitor clicks on an affiliate link on your site or in an email.
The visitor's IP is logged, and a cookie is placed in their browser for tracking purposes.
The visitor browses our site, and decides to order.
When the visitor orders (the order does not need to be placed during the same browser session—the cookies and IPs are stored indefinitely), the order will be registered as a sale for you.
We will review and approve the sale, and the system will calculate the agreed commission for you.
You will receive commission payouts on the 15th of every month (or on the 15th of the month when your balance reaches at least 100 euros) via PayPal, provided that you have properly set up your PayPal account in our system.
That's it, fast and easy! You send us more clients, we send you more money!
Rules and Requirements:
• All participants must have a PayPal account (in order to receive payouts).
• You may not receive credit for referring yourself.
• You may not receive credit for clients categorized as fraud, using fake identity or requesting chargeback.
• You may not receive credit for clients violating our Usage Policy and Terms of Use .
• The participants may not reside in Hong Kong, refer clients that are known to be based in Hong Kong, or conduct affiliate marketing business under a Hong Kong-based corporate identity.
Participants caught violating or attempting to circumvent the above rules and requirements will have all affiliate credit voided without any payouts. They will also be banned from further participation in our affiliate program.
Ready to join?
The sign up and account configuration are fast and easy!
Register in our system in less than 2 minutes. If you are already registered, login into your account and go straight to step 2.
Once you complete your registration, you will be taken to your Account's page. Select Affiliates in the menu and click on "Activate Affiliate Account".
Your Affiliate account is activated and your unique referral links are created! Use these links for your website and watch your sales statistics in real time on your Affiliate page. They update instantly!
Start the process now and you can start running your account in less than 5 minutes!