VPNs and DNS Server Requests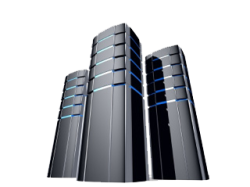 A domain name system (DNS) server plays an important role in directing web traffic. However, in many network configurations, it represents a potential site of vulnerability that can put users at risk. A DNS server's job is to resolve a website's domain name — when you type a URL into your web browser, it sends a request to a DNS server, which returns the IP address associated with that URL and directs your browser there accordingly.
Not all DNS servers are created equal. Some are more trustworthy than others and, when you use an untrustworthy DNS, it potentially exposes you to risk. On your home Internet connection, you have the option of defining which DNS server your computers use. However, when you go online through a public Wi-Fi network, you have less say in the matter.
Using an untrustworthy DNS server can potentially lead to malware and phishing attacks. Your browsing and search data can also be collected and stored, which violates your privacy and can increase your risk of identity theft or blackmail. On the more practical side, the performance of a DNS server can also affect how long it takes you to load a webpage.
When you connect online through Le VPN, all DNS requests are routed through one of our fast, trusted DNS servers. This prevents your browsing data from being compromised and eliminates the risk of a virus or other malware from entering your device. Another thing a VPN can do is circumvent DNS block requests. Some countries block DNS requests for certain sites. For example, DNS redirection is one of the techniques used for restricting access to Facebook, Gmail and other websites in China.
With Le VPN, changing the DNS your browser uses is easy. With censorship on the rise in certain parts of the world, using Le VPN's DNS servers means travelers — and anyone interested in a more free and accessible Internet — can browse the sites they want without fear or risk.
Le VPN has one of the largest global networks of IP addresses and servers, with more than 800 active connections available in 120+ different countries. Our services are used by everyone from government contractors to students studying abroad. With plans starting at just $4.95/month, Le VPN is an affordable, reliable option for any budget.
Le VPN can be used on any Windows, Apple or Android device. Our software makes it easy to switch DNS services and make other changes to improve the speed and security of your Internet connection. Get started by subscribing today!
NEW SEASON, NEW SALE!
Save 70% on a 2-year plan
SERVERS IN 100+ LOCATIONS