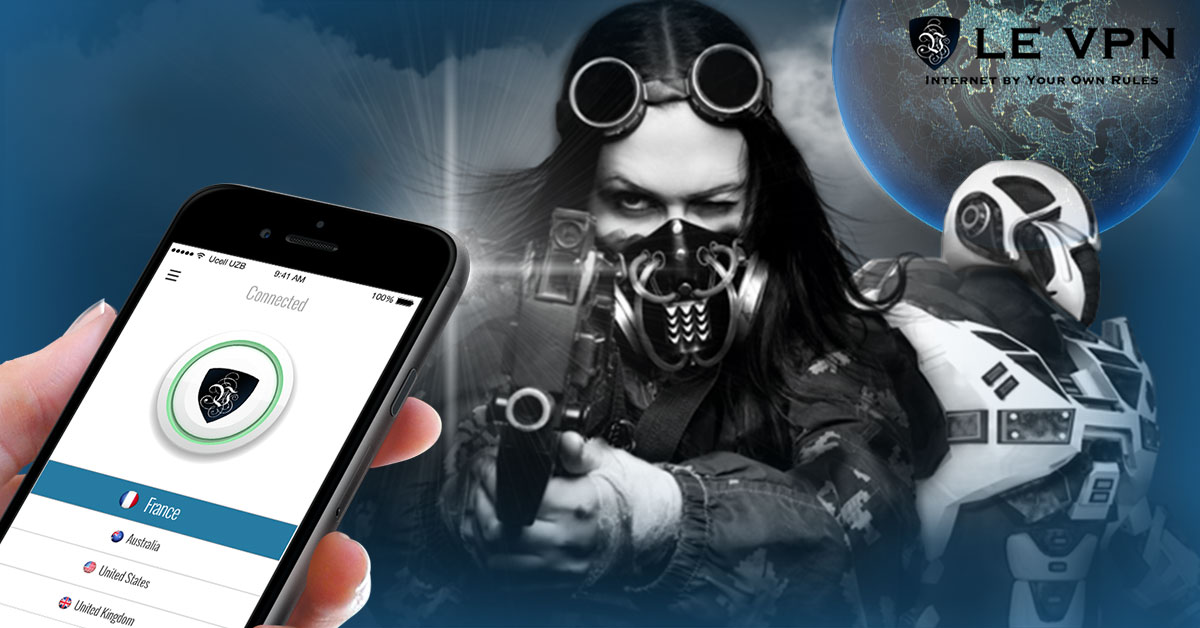 Nothing is more frustrating to dedicated gamers than playing games that lag, freeze and fail to load properly. Learning that gamers in other countries are playing new games you can't get in your country is also just as frustrating. Is there something gamers can do to satisfy their gaming needs no matter where they live?
You bet there is. In fact, you could be playing just about any game you want right now if you were subscribed to a lightning-fast gaming VPN.
Work Around Regional Lockouts
For a variety of reasons, video game manufacturers will stagger international release dates or limit features to specific geographic regions. As a result, a lot of players in the global gaming community will be unable to access the newest titles and compete with their friends around the world.
For example, the worldwide release of one of the biggest games of 2016, "Pokémon Go," was repeatedly delayed over the course of the year. While the U.S., New Zealand and Australia all got it on the day of its launch, it was months before the game made it to other major markets. As late as December 2016, "Pokémon Go" was still officially unavailable in China, Russia and South Korea, among other countries.
Other popular video games have suffered more permanent bans. China's notorious censorship policies mean many popular titles — such as "Battlefield 4" — are unavailable in the country. In Morocco, access to Steam and other online platforms was temporarily blocked as a side effect of restrictions on VoIP services by the country's largest telecom provider.
With a VPN, it's possible to work around these and other regional lockouts to enjoy unlimited access to the same platforms as gamers around the world. Keep reading to learn more, or subscribe to Le VPN and start playing today.
Get Your Game on With Le VPN for Online Gaming
Le VPN understands the world of gaming and how important it is to serious gamers to be able to play their favorite games when they want to. Using our advanced hardware and network system, we can reroute your connections to one network built especially for speed, reliability and security. Because our server clusters are located near multiple gaming servers, Le VPN provides faster speeds, reduced ping and the ultimate gaming experience you never thought existed – until now.
Get Access to the Newest Game Titles No Matter Where You Live
Be the first among your gamer friends to play new titles they've never even heard of by connecting to servers in 114 countries. By subscribing to Le VPN for online gaming, you'll get immediate access to dozens of video games weeks before they've been released in your country. In fact, a gaming VPN will give you the insight and practice you need to be the best player of any newly released video game.
Play With Gamers From All Over the World
While most gaming servers need a country-specific IP address to allow gamers to play, Le VPN offers a VPN for gaming that lets you access an IP address originating in 114 countries, including all five continents. Subscribing to a VPN for gaming means you'll be playing video games with other serious gamers on any server globally without worrying about geographic restrictions.
Stay Protected Behind an Encrypted VPN for Gaming
Our VPN for gaming offers an excellent online security solution to preventing DDoS attacks common to people trying to access global servers in internet-restricted regions. When you have a subscription to Le VPN, you'll be able to get downloadable content for games, receive PSN and Xbox Live features from other countries, take advantage of apps for Android and iOS devices, utilize global gaming servers while traveling to reduce bad ping times and enjoy enhanced latency game playing – all without worrying about possible DDoS attacks.
Free VPN vs. Subscription VPN for Online Gaming
Be aware that a free VPN for gaming may log all your activities, interfere with your game by serving contextual advertisements and monitor your online habits for the purpose of inundating you with more ads. In addition, a free VPN is much less committed to your privacy and offers a minimal number of exit locations.
Le VPN not only takes your gaming seriously, but also your privacy. We also provide excellent customer support services, immediate activation upon subscribing to a VPN and a seven-day money back guarantee.
Stop dreaming about being a professional gamer and start living the life of a pro gamer by subscribing to Le VPN today.