Set up
1) Download OpenVPN app from this link and install it on your device.
2) Download the OpenVPN configuration files (OpenVPN-53-UDP) from this link and open the downloaded files.

3) Now choose the OpenVPN configuration file that you want to import.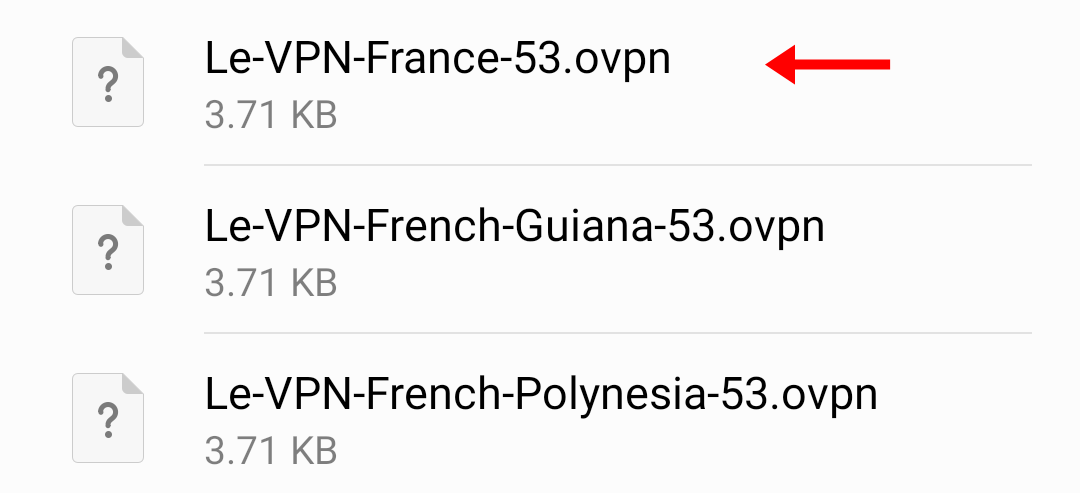 4) In the "Open as" screen, tap on "Other".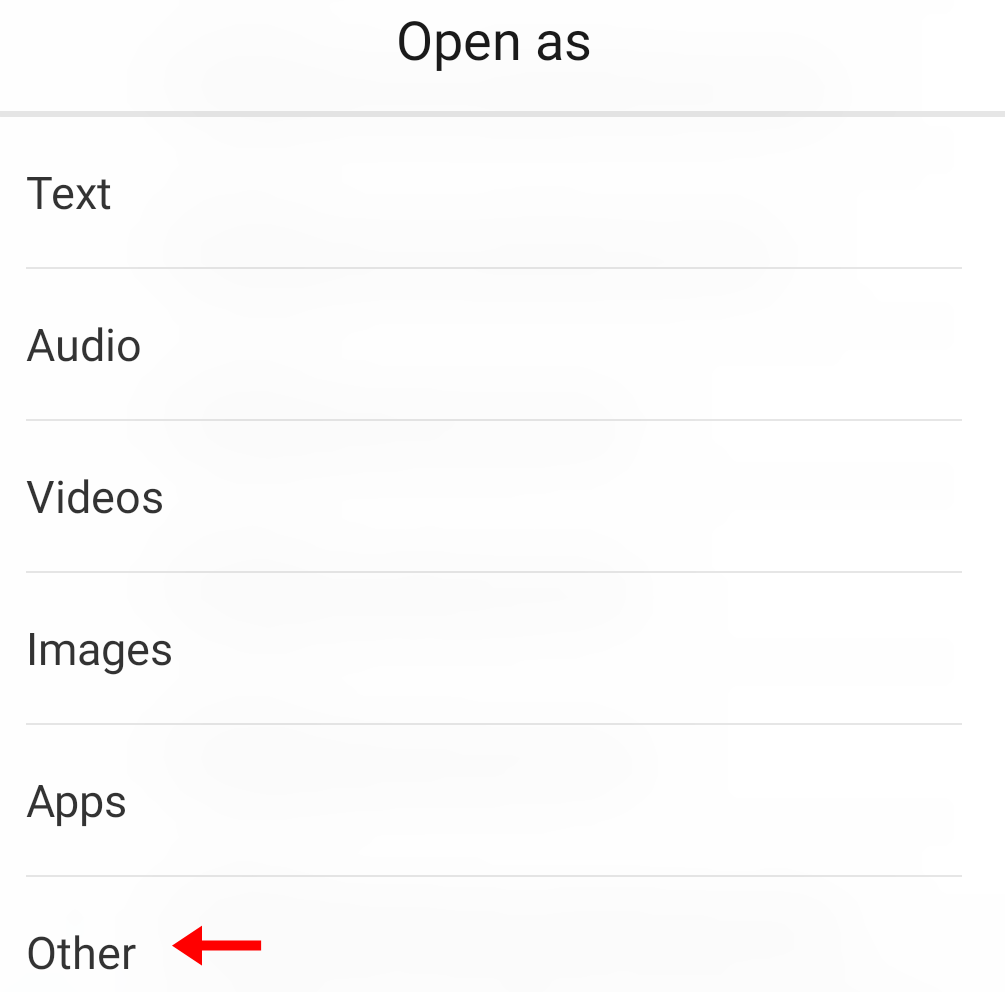 5) Tap on "OpenVPN profile" followed by "This Time/OK".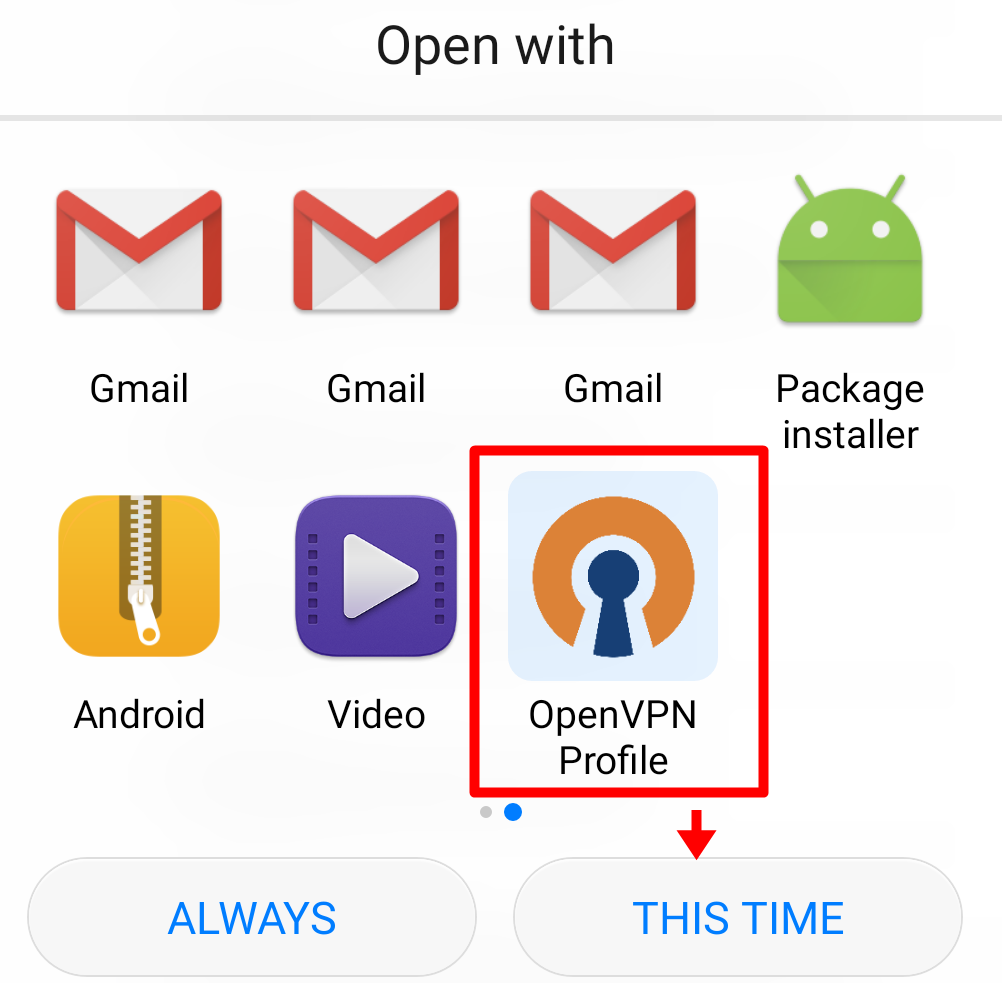 6) Tap "OK" to confirm to import VPN configuration file.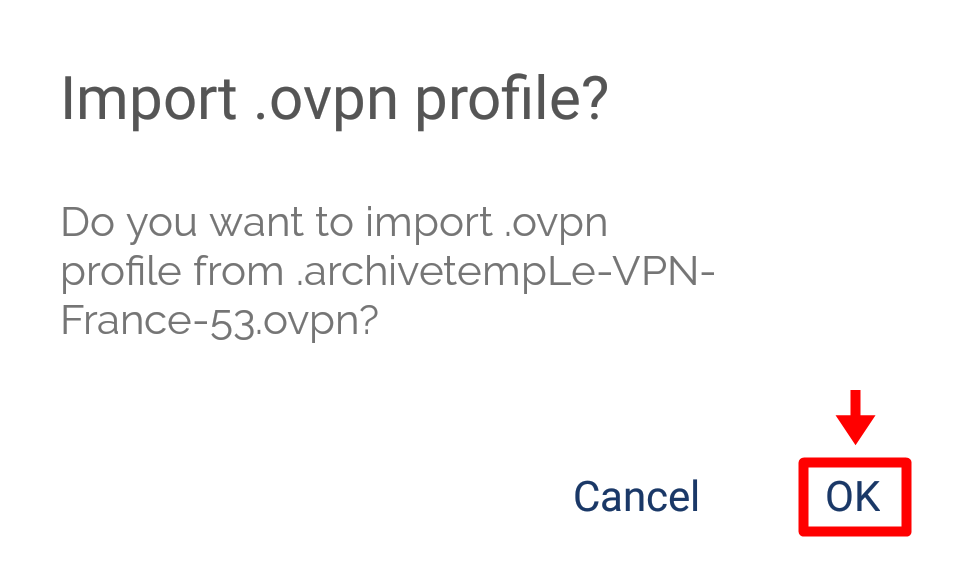 7) You will now need to enter your Le VPN's username and password. (you will need to check on Save Password first to be able to enter your password).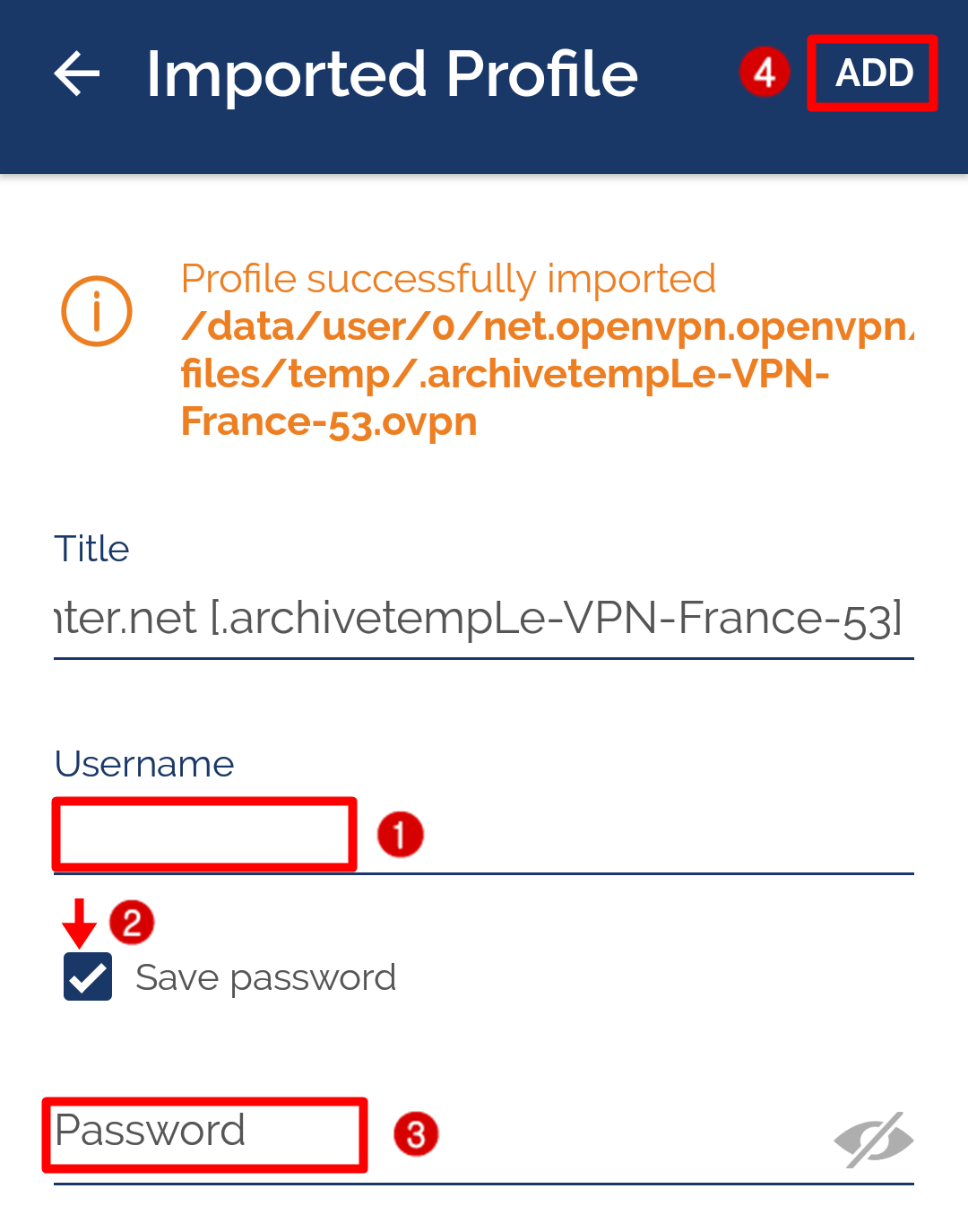 Note: You should be getting your credential details in an email with the subject title of "[IMPORTANT] Your Le VPN Credentials" when you signed up with us.                          
Once you've entered your details, tap on "ADD" at the top right.
8) Tap on "AGREE" on OpenVPN license terms.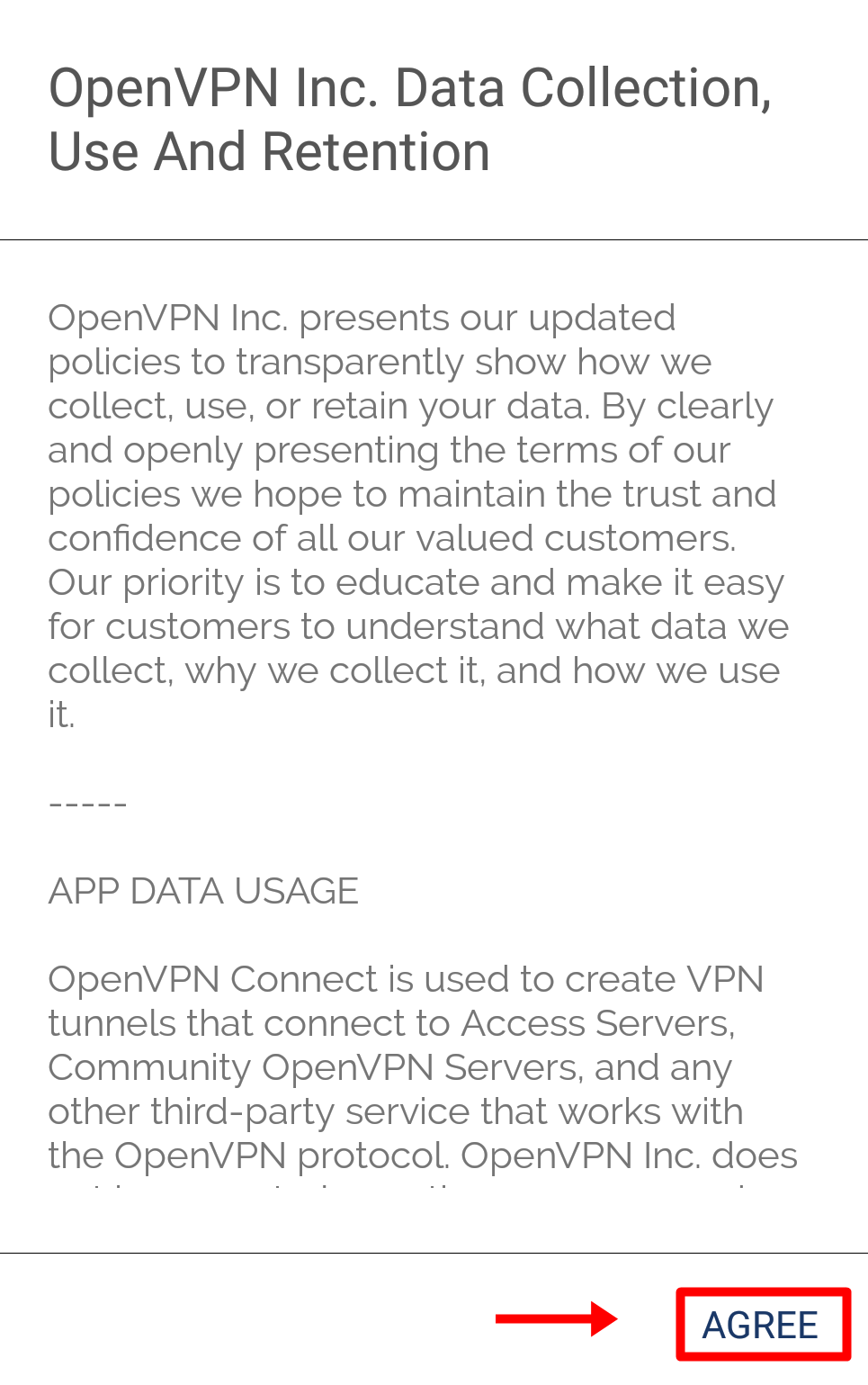 9) Now you should be able to see the VPN is disconnected. Tap on the (grey) slider button.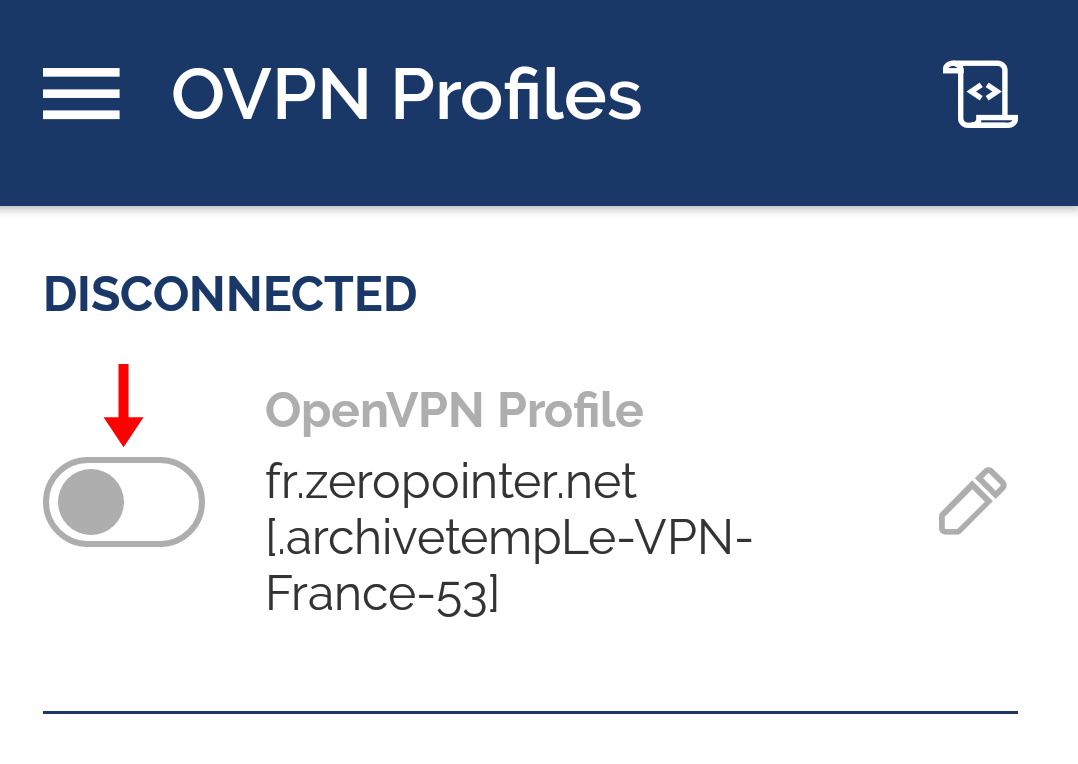 10) Tap on "OK" to accept the connection request.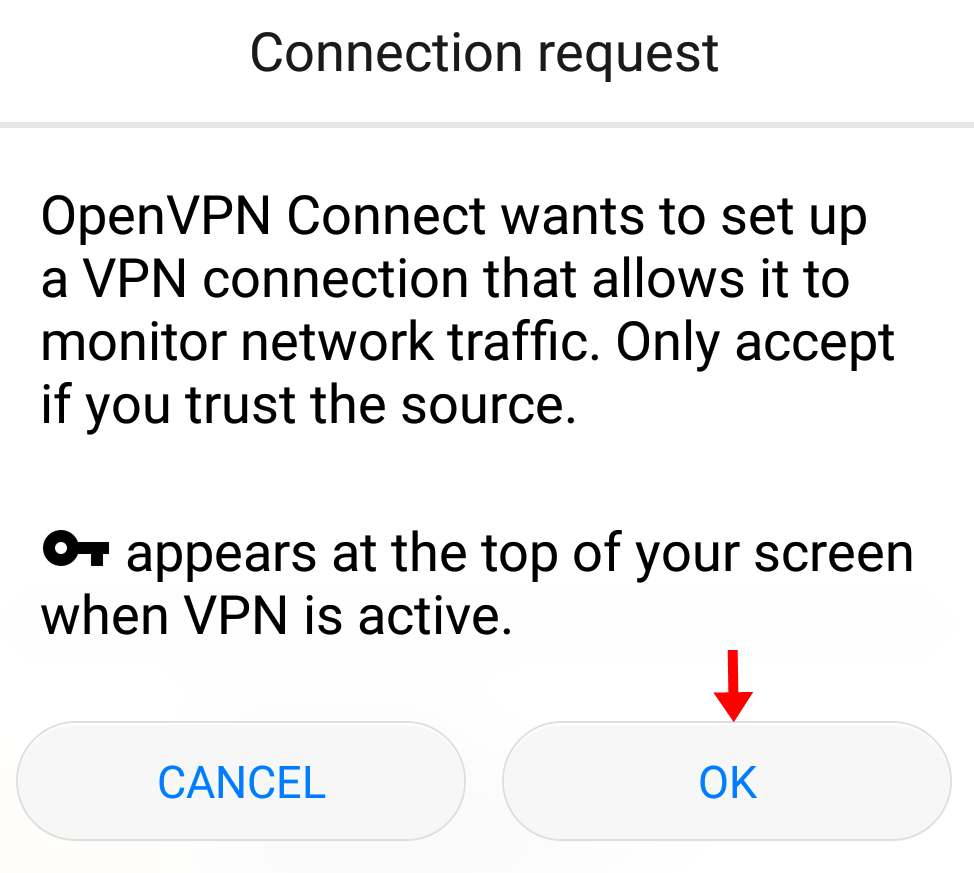 11) After a few seconds, the VPN should be connected.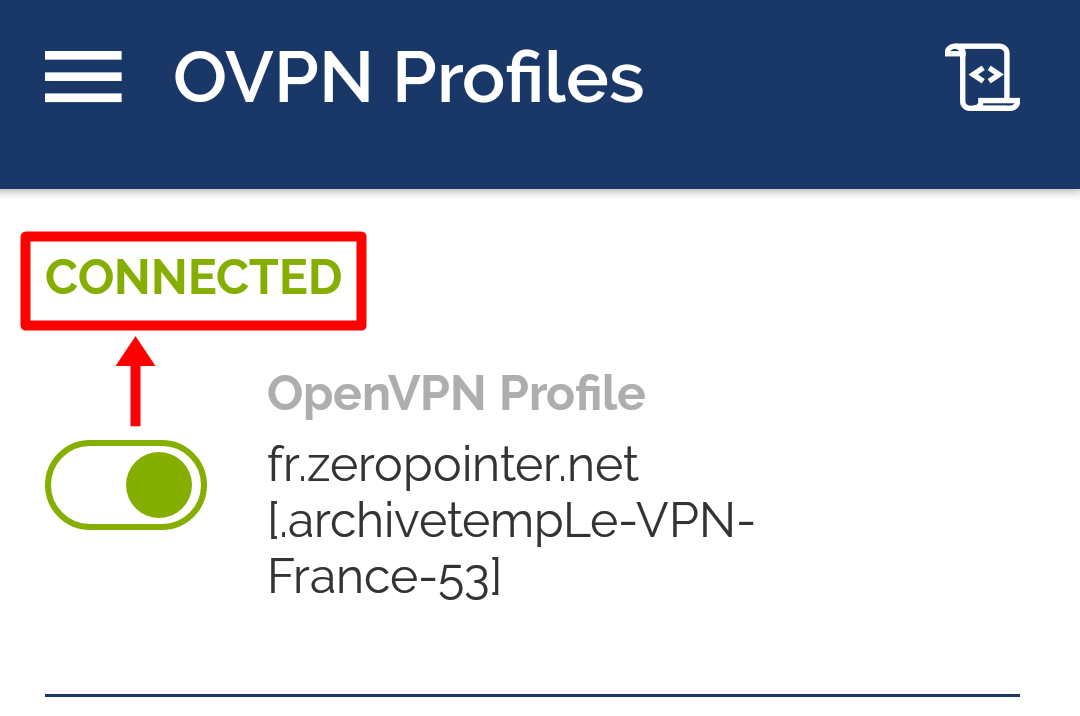 12) If you now check your IP address again at IP Info page, your location should be different depending on the server you choose.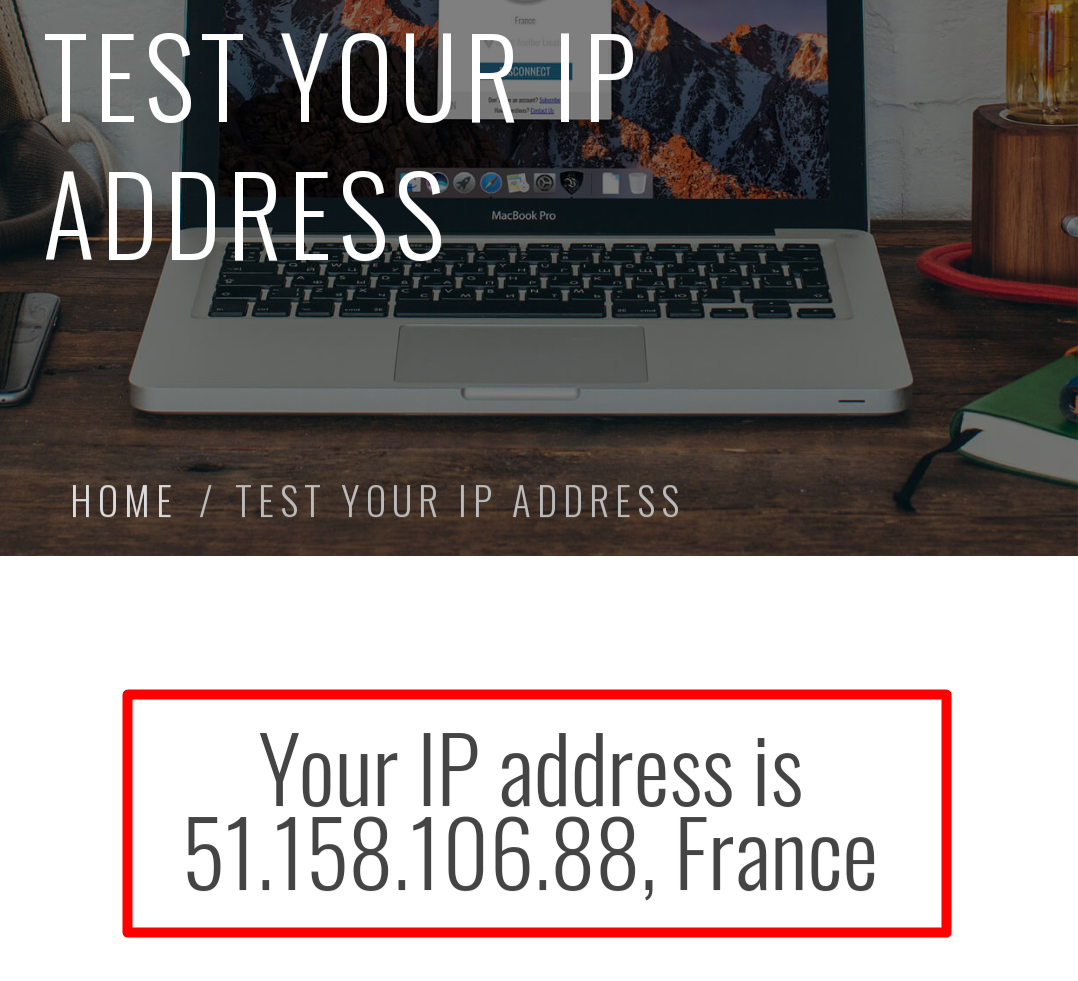 If you want to connect/disconnect, just follow step# 9. If you want to add another server location, repeat step# 2.
If you need any further assistance, please contact us via Live Chat or submit a ticket to our support team.