1. Click on Le VPN icon in the Task Bar (in Windows) or in Upper Panel (in Mac OS X) and choose "Details..."
2. In the newly opened window, select the protocol and the server with which you have a problem.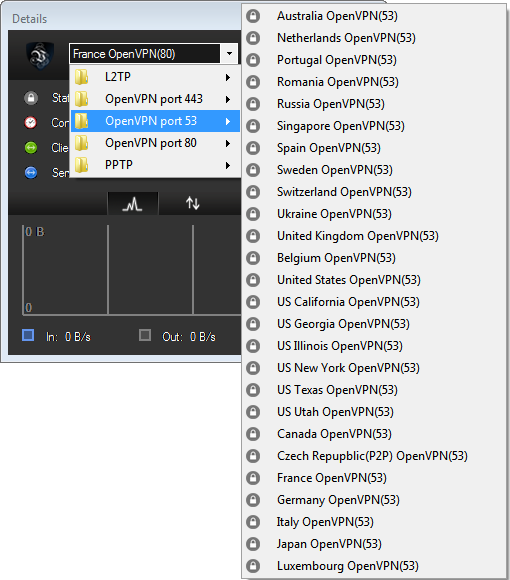 3. Click on logs icon and select and copy all of the text content in the corresponding window.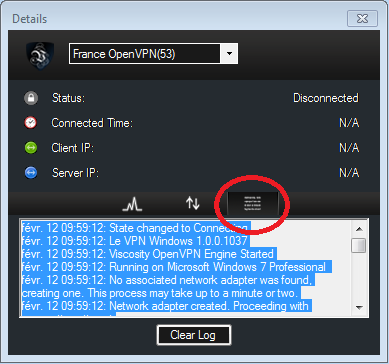 4. Copy this text to your support ticket.