How to Install
1) Open Terminal.
2) Install network-manager-openvpn by typing: sudo apt-get install network-manager-openvpn
Press Enter
You will be prompted: "Do you want to continue? Y/n" Type Y and hit Enter.
3) Once installation is complete, restart Network Manager by typing: sudo restart network-manager
4) Expand the System menu and click on Network Connections to open the Network Connections control panel
5) Click the Add button to add a new VPN configuration.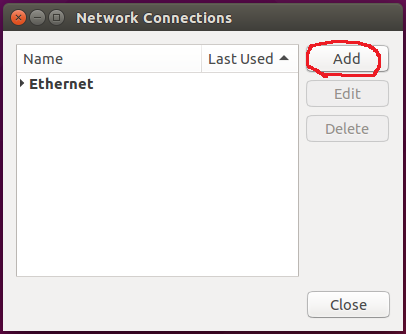 6) When prompted to choose a VPN connection type, choose OpenVPN and click the Create button.
7) In the Connection name textbox enter: Le VPN
Gateway: uk.le-vpn.com our other server's address (full list of servers)
Type: Password with Certificates (TLS)
Username and Password: Le VPN username and password received in activation email
Download Le VPN Linux cerificates from this link
User certificate: select cert.crt
CA certificate: select ca.crt
Private Key: levpn.key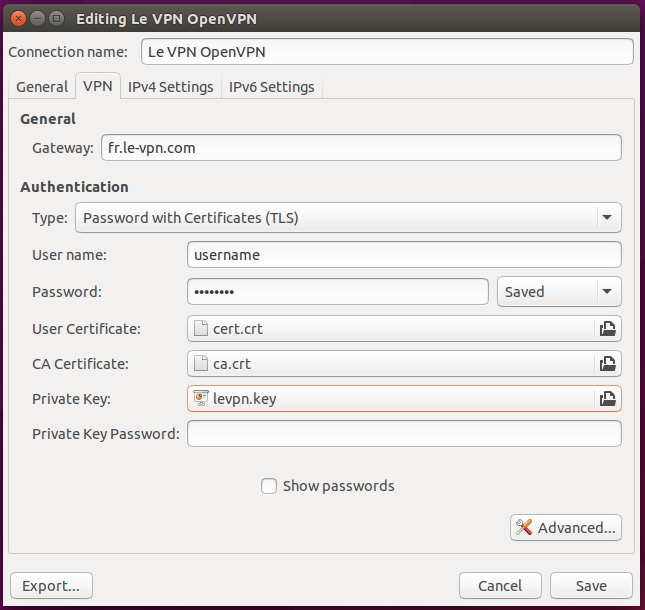 8) Click Advanced... near the bottom of the window.
Set Use custom gateway port equal to 53.
Under the General tab, check the box next to Use LZO data compression.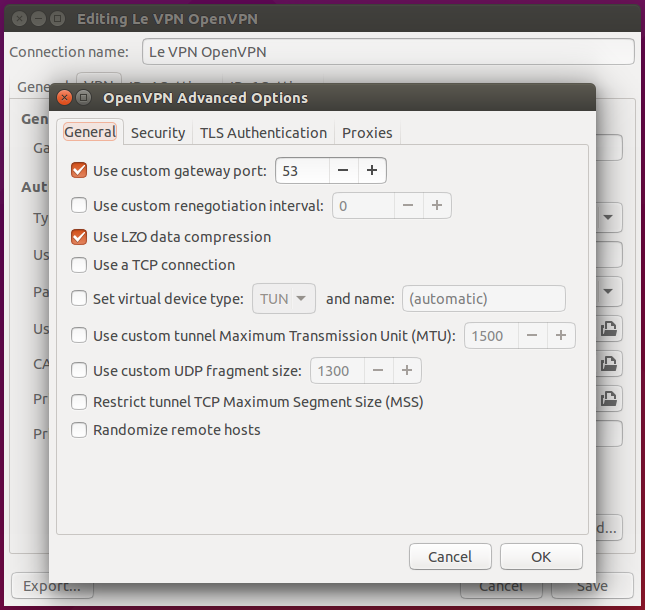 9) Under the Security tab, select AES-256-CBC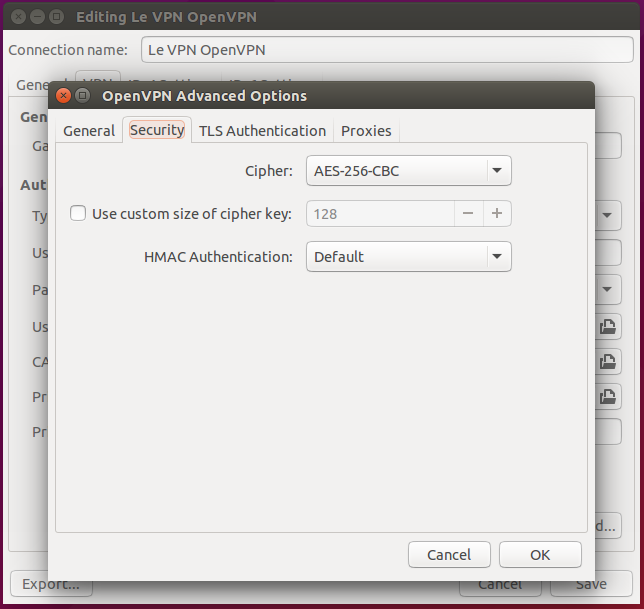 Click OK, then click Apply.
How to Connect
Click on the Network Manager icon in the panel bar.
Click on VPN Connections.
Select Le VPN.